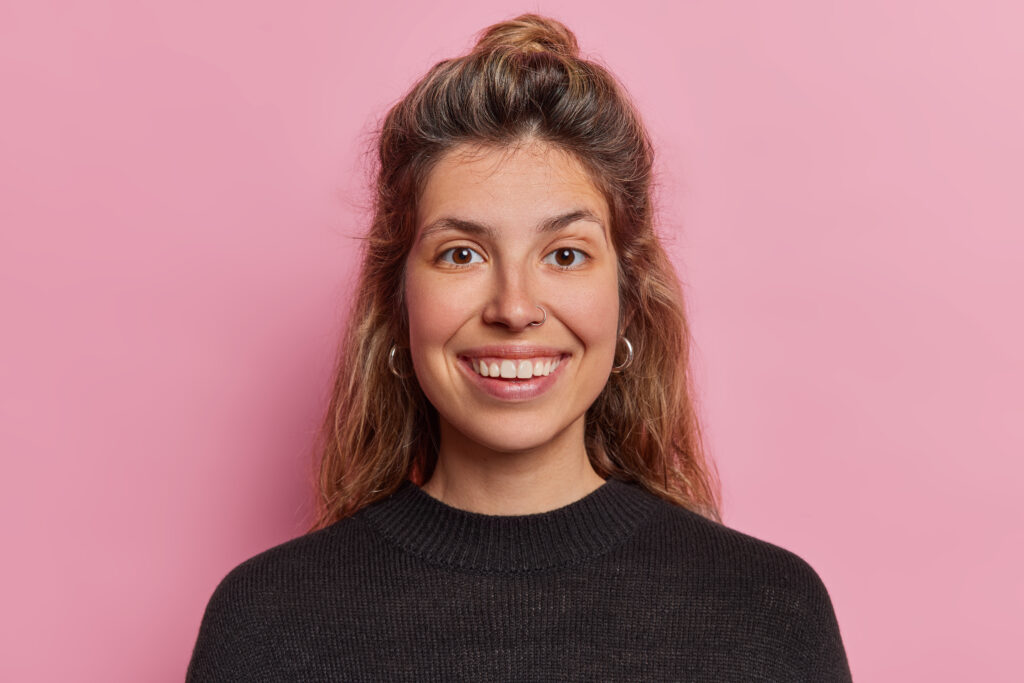 Do you have concerns with the beauty of your smile? If so, then talk to our team about cosmetic dentistry! We have multiple treatment options to improve the shape, shade, and overall beauty of your teeth. In today's blog, your Cerritos, CA, dentist looks at our cosmetic treatment options!
Your Consultation
Do you want a more attractive smile? Then you need to find out which cosmetic treatments are good for you! To get started, schedule a consultation with our team. We will carefully examine the teeth with digital x-rays and intraoral cameras to accurately assess the cause and extent of your cosmetic concerns. From there, we can create a treatment plan to address these concerns and improve the overall shade and shape of your teeth. Every smile is different, so we always take a personalized approach to cosmetic dentistry!
Lifelike Crowns and Bridges
Restorative dentistry can address issues like tooth decay and infection, and even replace missing teeth. We offer these treatments with a cosmetic approach to ensure your smile looks great, in addition to enjoying improved function and health. If you require a dental crown, we will custom-make them from ceramic, a durable material that is biocompatible and bonds with the tooth. The materials can be shaded to blend with your teeth too. We can repair damaged teeth and address severe cavities or infection, and even improve overall bite balance too. If you have between one and three missing teeth in a row, then our team can use lifelike ceramic to create a dental bridge. This contains new teeth with crowns on one or both sides. These will be placed on the abutment teeth on each side of the gap in your smile supporting your new smile and offering better smile esthetics. The results are also long-lasting!
Porcelain Veneers
We also offer a cosmetic restoration that can instantly change the shape and color of a tooth, covering the front and sides of each one. Porcelain veneers are very thin shells that we can shade to blend with your teeth seamlessly. They can handle daily bite forces and repair, so they have the ability to last for years to come, providing durable and lifelike repair for your smile. Each one is custom-made and once in place, we can mask permanent teeth stains, repair cracked or chipped teeth, correct misshapen teeth, and even close embarrassing gaps between the teeth too. We've used them to correct the appearance of misalignment too, offering a straighter looking smile with the need for braces or aligners. For many people, these alone offer a complete smile makeover!
Placement involves our team numbing the teeth beforehand, and then removing a thin layer of outer enamel. Our team will then take images and measurements of these teeth and use the information to design and fabricate the finished product. When you return to the office, we attach these veneers with a powerful bonding agent, securing them in place. Good oral hygiene habits can help them stay bright and last for years to come.
Teeth Whitening
Do you have teeth stains? If so, we have a treatment option that brighten them by several shades in as little as one to two hours. If you need results quickly, before a date, job interview, or a special event, you should consider our professional teeth whitening treatment. You simply come to the office so we can assess the cause and extent of your discoloration. We then add a protective covering to the lips and gums. A powerful bleaching gel is applied to the teeth and then a light is used to activate the gel, breaking up stains and offering a brighter smile. If you have permanent teeth stains, which form beneath the outer enamel, we could use the same composite resin our fillings employ to mask them. We could also mask them with one or more porcelain veneers.
If you have any questions about how we treat smiles with cosmetic dentistry, then contact our team today to learn more. We want to help you enjoy your best possible smile, with results that look natural and inspire confidence. The process starts with a call and a consultation visit, so don't delay! Let us make major changes to your smile this summer.
SPEAK WITH YOUR CERRITOS, CA DENTIST ABOUT COSMETIC DENTISTRY
With our treatments, we can improve your smile imperfections and help you smile with confidence once again. To learn more about our approach to cosmetic dental care and how we offer your best possible smile, call your Cerritos, CA dentist's office at (562)584-4082!