Dental Implants FAQs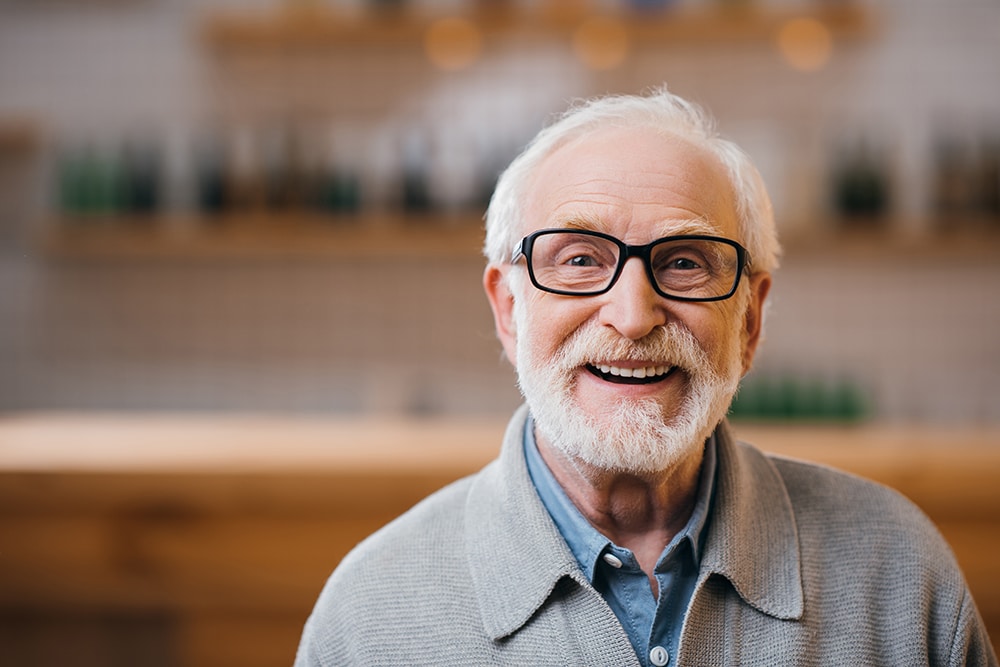 Losing teeth can lead to difficulty eating and speaking, in addition to causing many people to become self-conscious about their appearance. Replacing a lost tooth is essential for ensuring the health and stability of your smile.
Question: What are dental implants?
Answer: Implants consist of a biocompatible titanium post that is inserted directly into the jawbone. The bone tissue bonds with the post, anchoring the implant into place. Once the area heals, a restoration will be added to the implant, returning the smile to full function and appearance.
Question: Do dental implants help prevent bone loss?
Answer: Yes. When we lose our teeth, the body registers the loss of a tooth root and stops supplying nutrients to that area of the jawbone. Deprived of these nutrients, the bone tissue dissolves, causing further tooth loss and an aged appearance. Since the body treats the titanium implant post as a natural tooth root, the nutrient flow resumes, helping to halt bone loss.
Question: What if I require a full set of dentures?
Answer: Many patients suffer from advanced tooth loss, requiring partial or full dentures. If the patient has adequate jawbone tissue, we can place multiple implant posts to support a full dental prosthetic.
Question: How do I maintain my implants?
Answer: They require the same care and attention as natural teeth. For patients with one or more individual dental implants, simply maintain good dental habits, including brushing and flossing on a regular basis. This helps reduce the risk of gum disease, which can lead to implant failure. For patients with implant dentures, we will provide information on how to care for them.
Schedule An Appointment With Us Today
At the offices of Shawn Hofkes, DDS, we are dedicated to helping you achieve a healthy, brilliant smile. Please call 562-584-4082 today to schedule your dental appointment with us. We welcome patients of all ages from Cerritos, CA, and all surrounding communities, such as Lakewood, Long Beach, Buena Park, and more.