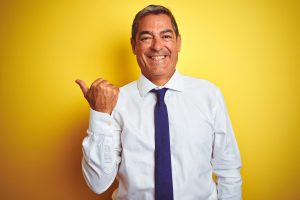 Something that many people don't know about cosmetic dentistry treatment is that it's actually pretty simple. Most cosmetic dentistry treatments are non-invasive, and while their impact is low, they can create a massive improvement for the appearance of your smile. If concerns about the scope of treatment or treatment timetable have prevented you from exploring cosmetic dentistry options in the past, then it's time to revisit these options. Treatments like porcelain dental veneers and teeth whitening can create a noticeable cosmetic upgrade for your smile.
Teeth Whitening Brightens the Appearance of Your Teeth
Teeth whitening does just what it sounds like it does, but if you've had a tough time with over-the-counter products in the past, you may be hesitant about this type of treatment. That's because over-the-counter products don't have nearly the same strength of bleaching agent (or an oral health professional's guidance) behind them. Professional teeth whitening through your dentist can often be completed with a brief office visit, or with a take-home whitening kit. With a simple, straightforward process, your dentist can help you brighten your smile by many shades.
Porcelain Dental Veneers Create a Smile Overhaul
How can you create a makeover for your smile without extensive treatment or surgery? Dental veneers are just the option. Porcelain dental veneers are made out of thin sheets of dental porcelain. The veneers are bonded to the surfaces of your teeth, so they're designed to look and fit like a natural smile. Through careful fabrication, your dentist can use a set of veneers to address problems with crooked teeth, teeth that are proportionally too small or too large, and teeth that just won't get brighter with whitening treatment.
What Smile Issues Would You Like to Address?
Cosmetic dentistry treatment can make all kinds of upgrades to the appearance of your smile without months of office visits. If you haven't explored cosmetic dental treatment before, a great place to start is with making a list. Write down a list of the things you'd like to alter about your smile. Do you want a brighter, whiter smile? Do some of your teeth stand out in a negative way? Do any of your teeth have edges or points that make them uncomfortable? If you take this list to your dentist, they can design a cosmetic treatment plan that is right for you.
Discover a Wealth of Cosmetic Treatment Options at Cerritos Dental Surgery
If you know what you want your smile to look like, your dentist can help. Cosmetic dentistry offers a transformative upgrade for the appearance of your smile. At Cerritos Dental Surgery, we can build a cosmetic treatment plan that addresses your concerns and gives you a beautiful new smile.
ABOUT YOUR CERRITOS, CA, ORAL SURGEON:
Dr. Shawn Hofkes and the staff at Cerritos Dental Surgery are highly qualified to address complex issues, including those that require oral surgery to correct. To schedule an appointment or consultation with Dr. Hofkes, contact us today by calling 562-584-4082. We proudly welcome patients of all ages from Cerritos, CA, and all surrounding communities, such as Lakewood, Long Beach, Buena Park, and more.