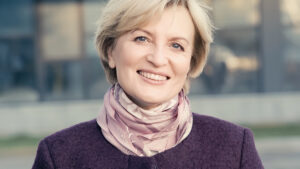 If you have recently lost a tooth, you know the uncertain feeling of adjusting to your new smile. Not only does a missing tooth impact the look of your smile, but it can quickly degrade your ability to enjoy simple everyday activities. We rely upon our full set of teeth to articulate our speech, and when a tooth is gone, you and others may notice a change in the sound of your voice. You may also need to alter your diet to avoid harming the open socket area with harder foods. While this can cause you to miss out on your favorite meals, it can have real effects on your nutritional intake as well. Because your teeth support the structure of your facial muscles and lips, losing teeth can create a rapidly aging look as your tissues sink inward. But by planning a restoration for your missing tooth, you can correct these symptoms or avoid them altogether!
At your Cerritos, CA dental practice, we plan and place dental prosthetics to return your smile after tooth loss! Options such as dental implants and bridges can provide a lifelike appearance while returning desirable function to your bite. When properly taken care of, your prosthetics can benefit your smile for years to come. At follow-up visits, we can inspect their status to help you maintain a high-quality smile!
When You Lose A Tooth
Because your bite relies upon every tooth to function properly, even a single loss can cause real damage. As a gap opens in your bite, neighboring teeth can drift towards it, bringing your bite out of alignment. Because certain teeth must now take additional force from your bite, they can rapidly wear away their outer enamel surface. As you lose enamel, you risk experiencing tooth decay, infections, and dental discoloration.
Bridging Your Open Gap
We could place a custom bridge to prevent dental drift and restore the alignment of your bite. By attaching this prosthetic to crowns placed on neighboring teeth, your bridge returns the look of your missing tooth!
Placing A Dental Implant
To mimic your tooth's root, we can insert an implant post directly into your jawbone to secure a restoration above your gumline. The biocompatible nature of your implant fuses itself with your oral tissues to provide stability for your bite. After healing from placement, we can place a prosthetic, such as a dental crown upon an abutment at the end of your post.
Speak With Your Cerritos, CA, Dentist About Restoring A Missing Tooth!
To restore your smile after tooth loss, explore placing a dental bridge or implant. To learn more about these treatments, contact your Cerritos, CA, dentist at 562-584-4082. We serve patients from all surrounding communities, such as Lakewood, Long Beach, and Buena Park.