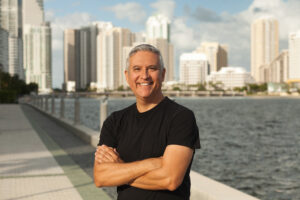 Losing one or more of your teeth is a frustrating event that affects multiple aspects of your daily life. While the esthetic impact on your smile is quite clear, a missing tooth causes immediate functional problems when eating and speaking. Without treatment, this condition can rapidly age your appearance as the muscles of your face lose support and sink inwards. Your oral health suffers as well as dental loss leads to misalignment of your remaining teeth. You may even develop soreness in your jaw as you constantly shift it awkwardly to maneuver around your new gap. To prevent and treat these complications, there are multiple options available to restore your missing tooth.
At your Cerritos, CA dental practice, we place prosthetic solutions to replace lost teeth and restore your smile. We can place a dental implant that secures within your jaw to provide permanent support for years to come. You may also explore the use of a dental bridge to prevent the drift of your remaining teeth and return function to your bite. Replacing your missing tooth means not worrying about a permanent gap in your smile!
The Impact Of A Missing Tooth
Losing even a single tooth can upset the alignment of your entire bite. This is because its proper function relies upon the coordination of every member of your mouth. When you lose a tooth, its neighbors lose support and can begin to drift into your open socket. This drift upsets the coordinated alignment of your teeth and can lead to an imbalance in the force of your bite. As certain teeth take more force than before, they begin to lose enamel, leading to a higher risk for tooth decay and infection.
Wearing A Dental Bridge
We can create a custom dental bridge to mimic a natural tooth and return your bite. To hold your bridge secure, we place crowns on each neighboring tooth to connect your new restoration. This solution prevents your teeth from drifting to help you maintain the alignment of your bite.
Placing A Dental Implant
A dental implant post can fuse with the tissues of your jaw to mimic a tooth's root. When you recover from your implantation, we can connect a dental crown to an abutment that returns the appearance of your tooth above the gumline. This solution restores your smile and helps maintain the integrity of your jawbone.
Talk To Your Cerritos, CA, Dentist About Replacing Your Missing Tooth!
If you have recently lost one of your teeth, we can discuss how a dental bridge or implant can return your smile. For more information on these treatments, contact your Cerritos, CA, dentist at 562-584-4082. We serve patients from all surrounding communities, such as Lakewood, Long Beach, and Buena Park.