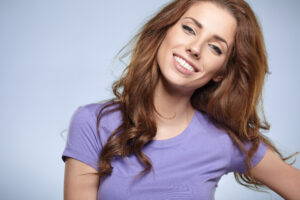 Whenever you lose a tooth, receiving a dental implant can help you prevent the oral complications that come with an altered bite. Left alone, a gap in your smile not only degrades the beauty of your smile but can lead to further damage to the remaining teeth in your mouth. Misalignment is known to increase your risk for tooth decay and gum disease which can lead to additional missing teeth. In today's blog, your Cerritos, CA dentist discusses the variety of prosthetic options that attach to dental implants. You may be surprised at the number of options available to treat different degrees of dental loss.
Why We Suggest Replacing Your Missing Teeth
Losing teeth creates several poor changes to your smile that only increase as you lose additional teeth. When biting and chewing becomes painful, you may avoid certain foods, which can lead to problems with your nutritional upkeep. Because we rely on our teeth to articulate sounds, speaking can become difficult and cause others to form a poor impression of your voice. Because your remaining teeth begin to lose neighbors, they lose the support that prevents them from drifting into your open socket. This causes a misalignment that further degrades your smile. When teeth are healthy, they signal your body to send important nutrients to maintain the density of your jaw, but dental loss can lead to a degradation of the bone itself as well. The loss of your teeth also means losing support for facial muscles, leading to a prematurely aged, sunken look. Fortunately, the right dental prosthetic attached to a dental implant can help you prevent many of these complications from occurring in the first place!
Dental Crowns
A dental crown offers a traditional prosthetic option for replacing a single tooth. We begin your treatment by inserting a titanium post directly into your jawbone through your open socket. The biocompatible nature of your post allows your oral tissues to fuse as you recover from your placement surgery. Providing valuable stability, this process can secure your post for an entire lifetime when taken care of. We then place an abutment at the end of the post to extend above your gum line and receive the prosthetic of our choosing. Attaching your dental crown to the abutment completes your restoration and returns your ability to bite. Mimicking a tooth's root, your crown and post transfer force into your jawbone for needed stimulation. This signals the brain to provide calcium and other nutrients to maintain the bone density you would otherwise lose.
Dental Bridges
When you lose multiple teeth in a row, we may recommend placing a dental bridge on implant posts to cover the gap in your smile. Compared to a traditional bridge, this version will not require altering any of your remaining natural teeth for support. Additionally, because an implant post helps you maintain bone density, a bridge attached in this manner can last significantly longer. While bridges attached to natural teeth must be changed every 10 to 15 years to accommodate the shrinking of your jaw, a bridge supported by an implant post may last multiple decades. Modern dental ceramics provide a natural look for your bridge that will complement your smile.
Supporting Partial Or Full Dentures
For significant tooth loss beyond the replacement capabilities of a single crown or bridge, we can offer a partial or full set of dentures to restore your smile. A partial denture fills in multiple gaps in your smile even when they are separated by remaining teeth across the arch. Careful planning allows us to design a denture that accommodates your smile while placing restorations that mimic the look of natural teeth. Centered on an acrylic base, your new teeth return the needed capability of handling your bite's force. Because we attach your denture to multiple posts inserted into your jaw, you should not worry about slippage associated with a removable solution.
To address full tooth loss, we can combine dental implants with a full denture to grant an entirely new set of teeth! If you have a few remaining teeth, we will perform an extraction to ready your mouth for installation. Your full denture contains a complete row of teeth on top of a base we attach to your implants. This allows you to permanently maintain your dentures without needing to remove and regularly soak them.
Speak With Your Cerritos, CA, Dentist About Replacing Your Missing Teeth!
Dental implants provide a base to secure a variety of different restorations when you lose teeth. For more information on these treatments, contact your Cerritos, CA, dentist at 562-584-4082. We serve patients from all surrounding communities, such as Lakewood, Long Beach, and Buena Park.