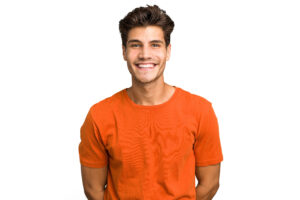 Would you like to improve the way your smile looks? Cosmetic dentistry provides treatments that can enhance your appearance by complementing your natural beauty. If stains or other physical imperfections have built up in your teeth, consult your dentist to discover procedures to help regain pride when showing off your grin to others. From chips and cracks to stains and discoloration, we have got you covered when it comes to correcting certain weak spots with your teeth.
At your Cerritos, CA dentist's office, we know how happy a great-looking smile can make you feel. With services such as professional teeth whitening or porcelain veneers, we can create a personalized treatment plan that tackles your concerns and upgrades your grins! Simply come in for a visit today to discover more about boosting the beauty of your smile!
Planning Your Cosmetic Treatment
At Cerritos Dental Surgery, we can help you plan a treatment to improve your smile's appearance as well as address your overall dental health. We will discuss your desires for your new look and select from a menu of treatment options. Our modern approach includes documenting the current state of your teeth with digital cameras to help design your fresh look. You can look forward to exciting results in a handful of follow-up appointments!
Professional Teeth-Whitening
To best address stains and blemishes within the surface of your enamel, we offer a teeth-whitening solution to lift unsightly material from your teeth and return your bright look. If the current shade of your smile does not match that of recent photographs, a teeth-whitening session is a great idea to address imperfections left by staining food, drinks, or tobacco.
Ceramic Crowns
When the shape of a certain tooth has been significantly altered by cracks, chips, or excessive grinding, we can place a ceramic crown to return its original look. By capping your injured tooth entirely above your gumline, a crown returns functional support to your bite as well as pleasing esthetic results. This is because modern dental ceramics can blend in with the look of your enamel and match the contour of your neighboring teeth.
Porcelain Veneers
Porcelain veneers are a wonderful option for covering up problem teeth to create the smile of your dreams. Made from thin layers of custom-shaped dental porcelain, each veneer bonds to the front of your tooth to mask damage and take on your desired shape. This solution is great at improving the shade of your teeth for patients who do not respond well to enamel bleaching procedures.
Talk To Your Cerritos, CA, Dentist About Cosmetic Treatments For Your Smile
By deciding to boost your smile with cosmetic treatments, you can transform damaged teeth into the smile you desire. If you would like to learn more about these procedures, please call your Cerritos, CA dentist at (562) 584-4082. We welcome patients of all ages from all surrounding communities, such as Lakewood, Long Beach, Buena Park, and more.