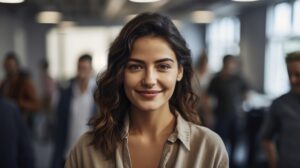 What steps should you take when you have pain in your mouth? Because this symptom can indicate a serious concern with your oral health, waiting for the pain to resolve on its own can allow an underlying problem to become worse. An issue with tooth decay or infection in your tooth could cause more harm left untreated and eventually require a more involved procedure to treat. This may mean needing to pull your tooth when the tooth could have been saved with an earlier intervention. While you may not look forward to receiving treatment for a painful tooth, putting together a plan to address your situation will relieve your symptoms and stop them from spreading. This means being proactive about your health when it comes to seeking treatment can protect the rest of your body while maintaining your smile.
At your Cerritos, CA dentist's office, we understand the importance of treating oral discomfort promptly. Whenever you have a problem with dental pain, visit our practice so we may evaluate your condition. We can provide a diagnosis and determine which treatment best relieves your pain.
What Dental Pain May Indicate
Discomfort in your mouth can be caused by many different issues that affect your teeth and jaw. A certain problem may center around an individual tooth, while other problems with pain may concern the entire health of your mouth overall. The root of your problem may be physical stress that causes pain throughout your face muscles and jaw that needs to be addressed. A cavity can cause pain in a single tooth and require a filling or dental crown. An ache in the joint of your jaw could indicate TMJ or temporomandibular joint disorder. Both problems require the correct treatment to resolve.
Treatment For TMJ
Pain within your jaw may be caused by an issue with the position of your jaw, arthritis, alignment of your bite, and other various problems. To relieve tension while you sleep and gently glide your jaw into position, we can offer an oral guard to wear at night. This treatment also protects your mouth from grinding and clenching if your jaw problem is causing wear and tear to your teeth.
Treatment For Tooth Pain
A pain or sensitive feeling in your tooth may indicate a cavity, receding gum line, or more. Your dentist can provide treatment for a cavity to spread the stop of decay or refer you to a surgeon to treat a receding gum line. A gum graft can protect your gums and jawbone while relieving sensitivity in your tooth roots.
ABOUT YOUR CERRITOS, CA, ORAL SURGEON:
Dr. Shawn Hofkes and the staff at Cerritos Dental Surgery can help you address complex dental issues, including those that concern pain in your mouth. To schedule an appointment or consultation with our team, contact us today by calling 562-584-4082. We proudly welcome patients of all ages from Cerritos, CA, and all surrounding communities, such as Lakewood, Long Beach, Buena Park, and more.