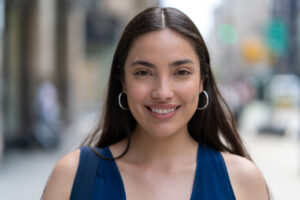 If you have healthy teeth, but still experience issues with staining or discoloration on their surface, this condition can hurt your confidence in your smile. What can be even worse is the feeling that you cannot improve how they look. You may try certain products from your pharmacy or local grocer and find that they do not produce the desired effect. Fortunately, professional cosmetic treatment for discoloration can go far beyond an over-the-counter solution.
At your Cerritos, CA dentist's office, we understand the frustration of a smile that is losing its bright appearance. When teeth that are otherwise healthy turn yellow, people may question your personal hygiene and make unfair assumptions about your habits. This is why we provide a custom-made professional teeth whitening service for lifting stains from your teeth. By fighting your problem with discoloration, you can regain pride in a smile you are eager to show off!
When Stained Teeth Cause Embarrassment
It is quite common to feel embarrassed when the look of your teeth takes on a yellow hue from discoloration. Photographs taken in recent years may present a far brighter look that has quickly begun to dull. You may find that as stains begin to build, your normal brushing is ineffective in lifting them from the surface of your enamel. Treatments from your local store may make some difference, but you might find them unreliable when your issues go beneath your enamel. This does not mean that you must go on with staining for the rest of your days. We can provide a professional whitening service that helps you fight a more serious degree of discoloration. You can make your smile bright and return to its original white color to place your problems with embarrassment to rest!
Treating Intrinsic Discoloration
While a whitening service uses bleaching agents to lift stains from within your enamel, sometimes your discoloration is caused by the loss of this protective surface material itself. In this case, we can return your smile's shade with the placement of porcelain veneers that cover your natural teeth. This versatile treatment can hide problems with a tooth's color and address problems with physical imperfections as well. Because we shape each veneer to your desire, we can cover cracks, chips, and return height from worn-down teeth.
Talk To Your Cerritos, CA, Dentist About Cosmetic Treating Your Tooth Discoloration
When your teeth begin to stain, a professional whitening treatment can restore their shade and your confidence at the same time! If you want to learn more about this procedure, please call your Cerritos, CA, dentist at (562) 584-4082. We welcome patients of all ages from all surrounding communities, such as Lakewood, Long Beach, Buena Park, and more.