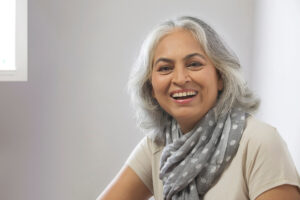 Whenever you experience an injury to your teeth or mouth, having a response plan in place can help you relieve the stress of your situation. While any unexpected injury can quickly increase your anxiety, knowing you can trust your dentist to provide valuable relief removes the uncertainty of wondering how to receive a repair for your problem tooth.
At your Cerritos, CA, dentist's office, we provide assistance for your emergency when you need it most. Whether you break, chip, lose a tooth, or have a sudden toothache, offering immediate care is our priority. While certain problems like mild cavities are generally treated at a general checkup and examination, do not delay treatment when a more serious event occurs. Timely repairs help prevent injuries from expanding in scope and may lead to more conservative solutions for your damage. After we get your pain under control, we will help plan a restoration that returns the look and function of your healthy tooth!
Do Not Wait To Seek Emergency Dental Treatment
The first thing to consider when you have a dental emergency is whether or not it is life-threatening. If you are experiencing bleeding that you cannot place under control or have an extreme level of pain, call 911 or head directly to the emergency room of your nearest hospital. Emergency room doctors can address your immediate medical concerns and determine when you are ready to be released to your dentist to repair one of your teeth. Symptoms such as severe fever or uncontrollable swelling may indicate an infection that requires the services of an ER team. If your injury breaks your jaw, ER treatment can help prevent immediate complications such as a blocked airway.
When your dental emergency does not require a trip to the hospital, call the team at Cerritos Dental Surgery to receive care. Outside of normal business hours, leave us a voicemail with your name, a description of your condition, and your phone number. We will contact you as soon as possible and get you into our office for treatment.
Collect And Clean
If your injury breaks a piece or the entirety of your tooth, collect the pieces for transportation to your visit. Gently rinse the material with water to clean any debris and place it in a bath of salt water or milk. This will help preserve your tooth while you await treatment. If you are unable to recover any or all of your injured tooth, do not worry as we can still provide a full repair. Restorations such as dental crowns help cover cracks and other damage to the surface of your tooth while returning strength to your bite.
Talk With Your Cerritos, CA Dental Practice About Emergency Dental Services
Dr. Shawn Hofkes and the staff at Cerritos Dental Surgery are highly qualified to address complex issues, including those that require oral surgery to correct. To schedule an appointment or consultation with Dr. Hofkes, call us today at 562-584-4082. We proudly welcome patients of all ages from Cerritos, CA, and all surrounding communities, such as Lakewood, Long Beach, Buena Park, and more.