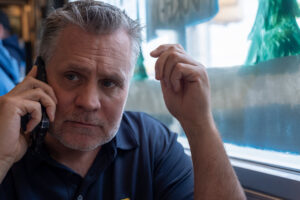 Because they can happen when you least expect them, preparing for a dental emergency can relieve stress during a shocking time. When you know who to contact ahead of time, you already cover the first step in obtaining treatment for your pain and controlling the extent of your injury. Particularly painful events can cloud your judgment and problem-solving ability, so having a plan reduces the amount of independent thinking you must perform. Instead, you can follow your plan and save valuable time when responding to an infection or physical trauma to one of your teeth.
Your Cerritos, CA, dentist is standing by to provide emergency services whenever you may need them. Because a problem with one of your teeth can happen at any time of day, we encourage you to contact us whenever you need assistance. While attending your regular dental visits will help you identify and treat certain problems with your teeth before they escalate to an emergency, an unpredictable event can happen to anyone. If you break or chip a tooth, damage a restoration, have a tooth knocked out, or experience an emergency infection, contact us at once. We will evaluate your injury, perform the work necessary to stem your pain and begin preparing reparative work to restore the function and look of healthy teeth.
Evaluate Your Dental Emergency
As soon as you receive an injury to one of your teeth, assess the extent of your condition to determine if you need the professional care of your dentist. While certain dental problems like mild cavities are generally treated at routine appointments, taking into account your level of pain and damage to your tooth allows you to decide how to properly respond. When you believe that your injury is life-threatening or have a case of bleeding that you cannot control on your own, call 911 or go straight to the emergency room of your nearest hospital. They will help treat your immediate concerns and let you know when to seek the services of your dentist. For emergencies that do not require a visit to the hospital, contact the team at Cerritos Dental Surgery. Prepare for your visit with the following steps, and we will help you as soon as possible.
Broken Or Chipped Tooth
If your tooth becomes physically damaged, first rinse the injury to clear any debris and prevent infection. Place a cold compress on your cheek to relieve pain and take a pain pill if needed. Collect loose pieces of your tooth in a saltwater bath or jar of milk to bring to your appointment. We can repair your damage whether or not you find all the missing pieces, so do not worry if a part is lost.
Tooth Infection
When you have a serious toothache that will not quit, call our office to determine if you need immediate assistance. Extreme pain may indicate an infection, and prompt treatment can relieve your pain. Taking an NSAID pill such as naproxen or ibuprofen can reduce your inflammatory response and offer relief before you visit our office.
Speak To Your Cerritos, CA Dental Practice About Emergency Dental Services
Please call Cerritos Dental Surgery in Cerritos, CA, at (562)584-4082 whenever you experience a dental emergency!