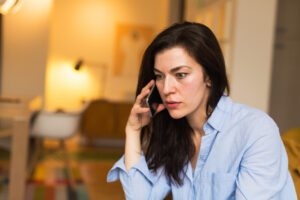 Because a dental emergency can happen unexpectedly at any time, knowing who to contact can reduce the time it takes to treat your injury. When your tooth is harmed, your life can come to a standstill. Simple activities like speaking and eating can become seriously painful, and damage may compound the longer you go without treatment. Your injury's effect on your appearance can be quite shocking if you are fully missing a tooth.
At your Cerritos, CA dentist's office, we provide service for your smile when you need it most. While routine checkups provide preventative dental care, we offer critical support for your teeth and gums in emergencies when time is of the essence. After treating the trauma of your injury, we can plan repairs to return the beauty and function of your healthy teeth!
Your Resource For Dental Emergencies
When you experience a sudden injury to your mouth, first determine if you need to visit the emergency room of your nearest hospital. If you have uncontrollable bleeding or believe that your life is in danger, go to the ER or call 911 before seeking care from your dentist. Otherwise, for damage to one of your teeth, a painful infection, or a lost restoration, you should call the team at Cerritos Dental Surgery for emergency dental care. Contact us at any hour and leave a detailed voicemail including your contact information if there is no immediate answer. We will return your call as quickly as possible to organize your treatment.
Handling An Injured Tooth
When your tooth breaks or is knocked out, collect any pieces for transport to our office. Rinse the material to remove debris and remember to never touch a tooth by its roots. To protect your enamel, always handle a tooth by its crown. Place the material in a saltwater bath or container of milk for preservation. To relieve your pain, consider taking an over-the-counter pain pill and apply a cold compress to the appropriate side of your mouth. Try and avoid food or drink that harms your sensitive area until you receive care.
Restorative Treatment
Because most dental emergencies involve damage to one or more teeth, we provide reparative services to return your smile's appearance and functional ability. Cosmetic services can address minor chips and cracks to your tooth's surface while prosthetic restoration is available for when you fully lose a tooth.
Speak With Your Cerritos, CA Dental Practice About Emergency Dental Services
Injuries to your teeth can be disorienting and difficult to navigate. But by receiving professional treatment, you can resolve your pain and repair damage to your smile! If you would like to find out more about how we can help you in these situations, please call Cerritos Dental Surgery in Cerritos, CA at (562)584-4082!