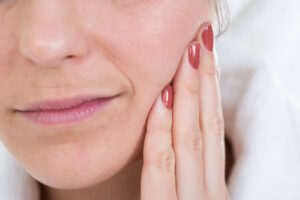 A dental emergency can happen when you least expect and create an undue amount of stress and grief. Injuring one of your teeth impacts your ability to comfortably speak and enjoy your meals without pain, and its effect on your personal appearance can be quite distracting. Whether you break, crack, or even knock out one of your teeth, you should seek access to emergency dental care as soon as possible to treat your immediate pain and relieve other potential threats to the health of your mouth. Injuries to your teeth should be treated with the utmost seriousness, because harm that can appear minor at first may become worse if not treated quickly. Receiving emergency care early enough can increase your chances of saving a natural tooth completely in a situation that otherwise necessitates a full extraction. At your Cerritos, CA dental practice, we are standing by to get you into our office quickly whenever you require emergency dental services. We can reduce the amount of time you spend in pain and provide reparative work that strengthens your smile!
Caring For Your Dental Injury
At your Cerritos, CA dentist's office, we know that time is of the essence when seeking treatment for your dental emergency. Planning who to contact for proper care can ensure you receive an evaluation of your injury rapidly and reduce the mental stress you may experience in a crisis. Consider taking an over-the-counter pain pill and avoid eating or drinking anything until you are able to make your appointment. If your tooth is completely knocked out, rinse off any debris and place the tooth into a container of milk or saltwater bath for safe transport. Most importantly, if you believe your injury to be life-threatening, contact 911 right away or go straight to the emergency room of your nearest hospital before seeking the services of your dentist.
Restoring Your Smile After Injury
Most types of dental emergencies involve a degree of damage to one or more of your teeth. Whether that damage is a simple chip or a total fracture of the structure, our practice will focus on restoring your tooth to return the function of your bite and the appearance of your smile. We offer cosmetic treatments, such as the placement of porcelain veneers, that provide versatile benefits to address injuries. In the case of a total loss of your tooth, we can provide restoration with a dental implant and crown. Whatever the injury, we will suggest a solution that takes into account the scope of your injury to treat it as conservatively as possible.
Speak With Your Cerritos, CA Dental Practice About Emergency Dental Services
Experiencing a dental emergency can be frustrating and leave you feeling upset. Our professional care can ease your discomfort and guide you towards repairing injuries to your teeth. If you would like to find out more about how we can help you in these situations, please call Cerritos Dental Surgery in Cerritos, CA at (562)584-4082!