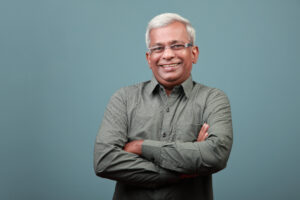 Maintaining the health of your smile requires more than standard brushing and flossing at home. Attending routine checkups allows your dentist to examine your mouth for the signs of oral cancer at each visit. This particular form of cancer can spread aggressively throughout your mouth and to other parts of your body, so it is important that you catch it as early as possible. Identification is the first step in obtaining treatment, and early treatment can provide the difference between success and failure. The disease can affect people of all ages and appear in those with no other poor health conditions. Therefore, everyone should seek regular screening. Please contact your Cerritos, CA dentist's office if you notice any growths forming within your mouth or other signs of disease. We can perform a scan and determine whether you have oral cancer. If detected, we will provide further guidance for your treatment and recovery.
Monitoring Signs Of Oral Cancer At Home
Treating oral cancer early provides the best chances for your survival. In between dental visits for cleaning and examination, check your mouth for common signs of disease. Cancer can present as a lip or mouth sore that does not heal after a few days. You may notice abrupt discoloration inside your mouth as red and white patches appear. Cancer can cause teeth to become loose. Sudden pain while chewing or swallowing is another sign. When these symptoms persist, schedule an appointment for examination right away. As cancer presents in numerous ways, we provide a variety of treatment options for restoring your oral health. Remember the benefits of early detection and do not delay evaluation until your next cleaning!
Reducing Oral Cancer Risk
There are various healthy habits you can adopt to reduce your risk of developing oral cancer. Smoking cigarettes heavily increases your odds of developing a case, so stop their use right away if you currently smoke. Stay away from other tobacco products such as dipping and chewing as well. Routine physical exercise is associated with lower cancer risk. Consider pursuing a cardiovascular program or weightlifting if you do not currently exercise. Eating a healthy diet helps prevent cancer. Enjoy a diet rich in vegetables, fruits, and beans, and reduce your consumption of sugary foods and drinks. There are other risk factors, such as your genetics, that you cannot influence, so develop these habits that support your oral health.
Speak With Your Cerritos, CA Dentist About Screening For Oral Cancer
Routine cancer screening can improve your odds of successful treatment through detecting illness in its early stages. Our practice provides a wide variety of services that best fit your diagnosis. If you believe you may be in need of an oral cancer screening, or have any other concerns about your oral health that we can address, please call our Cerritos, CA dentist's office at (562)-584-4082!