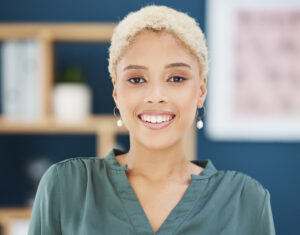 Around the start of the coming year, people start to plan their resolutions. We sit down and take stock of the positives of the past twelve months and try to set attainable, yet bold goals. This approach can help you to plan for cosmetic dental improvement by giving you something to strive toward that can give you stronger oral health.
This makes the turn of the year a great time to schedule a consultation at Cerritos Dental Surgery in Cerritos, CA and discover how cosmetic dentistry can give you a beautiful new smile. If you are looking for a way to renew the function and appearance of your enamel, a porcelain veneer procedure can help you to get an even and tidy look. Speak with us about how we can also brighten your existing teeth through a whitening procedure with a close trained eye on the progress!
Whiten With Care
One of the most popular cosmetic improvements available to the public is the whitening of the teeth. Over time, we can accumulate stains on our natural enamel. This can come from the consumption of food and beverages with staining agents. While we associate this with things like red wine and coffee, some of our most healthy fruits and vegetables are also full of these materials.
Speak with us about how you can utilize the experience of a trained oral professional to keep your enamel healthy throughout the process. Harsh over-the-counter products can leave you susceptible to dentin sensitivity, so this is a procedure that is better undertaken with skilled hands.
A Hollywood Smile With Porcelain Veneers
Porcelain veneers are hardy ceramic coverings that can replace or improve your existing enamel. This process allows for a versatile approach that can help to alleviate multiple concerns. Veneers are helpful in the restoration of broken or cracked teeth. These caps can also help restore enamel wear from grinding or overuse due to an imbalance in your bite.
Our trained ceramicists work diligently to ensure that you look your best by crafting your custom new enamel that can last decades with proper maintenance. This material is similar in durability to your natural tooth matter, so you can brush your new veneers as you would your current smile!
Discover Your Dental Best In Cerritos, CA
You deserve a smile that works for you and helps you regain your self-confidence. Call Dr. Hofkes at Cerritos Dental Surgery today in Cerritos, CA at 562-584-4082 for more information on how the new year can be the right time for you to make a positive dental change!