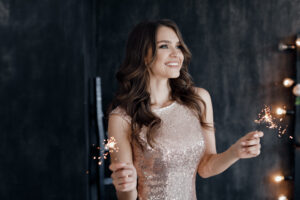 Cosmetic dental concerns are very common, as rarely is anyone born with the perfect smile. Despite the need for these forms of procedures, patients may feel self-conscious when seeking an improvement to their appearance. Strengthening the look and feel of your smile can be a uniquely positive experience that lifts your confidence. A dental enhancement is accessible to help you ensure that your smile assists your social and professional existence.
At Cerritos Dental Surgery in Cerritos, CA, we craft amazing new smiles with an array of ways to help you look your best. For those looking for a versatile enamel improvement, porcelain veneers can give you a Hollywood smile that can cover breaks, chips, and wear. This procedure can also correct other concerns such as overlapping and gapping through a custom designed replacement of your natural enamel. For improvement in a flash, speak with us about how we can gently lift years of stains with a safe and effective whitening procedure!
A Movie Star Smile With Porcelain Veneers
Porcelain veneer procedures can be very helpful in the repair of broken or worn enamel. These are durable ceramic caps that are used in the restoration of damaged teeth and can last decades with proper maintenance. This process has become synonymous with smile improvements and is popular with those who interact with the public for their career.
Since the enamel provides the appearance of our teeth, its repair and enhancement can also significantly improve the quality of your smile. Our skilled ceramicists design your smile specifically for you using sophisticated mapping technology. This can give you a solution that is as unique as your smile!
Gently Remove Years Of Discoloration
We are constantly exposing our enamel to staining agents even if we try to avoid them. While the use of artificial coloring in food seems to be on the downslope, there are many healthy natural foods that can leave lasting marks on your teeth. Certain fruits and vegetables have historically been used for dyes, so it is understandable that blueberries and beets can do the same for the enamel.
Some over-the-counter products can harshly bleach your teeth, trying to rapidly create improvement. This can leave your enamel weak and lead to dentin sensitivity. It is safer to approach this process with the trained eye of a dental professional so that you do not suffer lasting harm to your smile.
Elegant Cosmetic Dentistry In Cerritos, CA
As we march into the new year, plan for a brighter dental future. Learn more by calling Dr. Hofkes at Cerritos Dental Surgery today in Cerritos, CA at 562-584-4082 for more information. Porcelain veneers can help you to have a durable smile that looks effortless. A teeth whitening procedure is also available to restore your natural enamel from years of stains!