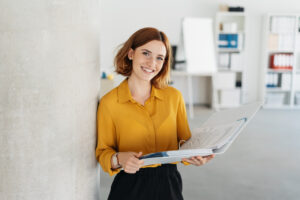 In dentistry, the best approaches include proper planning and information. Appropriate knowledge can allow for the restoration and improvement of your smile not only in the immediate, but with the longer term goals in mind. By taking the time to consider the appropriate path forward for your oral health, we can help you look and feel your best.
For this reason, quality care can help you to make advances in both the cosmetic and medical arenas. Keeping an open line of communication with your oral health care provider can allow you to feel safe in reaching your smile goals. Today, your Cerritos, CA dentist explains how planning for the future can help you to efficiently improve the quality of your smile!
Our Body's Connection
Technology is uniquely tied to the world of dentistry, for a variety of reasons. Oral health providers rely on special imagery, such as digital x-rays, and as this field advances, so does our possibility to diagnose and treat early. Another area that has changed the dental landscape is through implant technology.
This technique uses threaded titanium posts within the bone matter of the jaw. Due to a property that is special to this metal, our bodies do not reject this material as a foreign object. In fact, our immune system begins to protect and nurture this as if it were our very own biological tissue!
This can lead to a prosthetic that can last you the rest of your life. If you have recently undergone an extraction, or are looking to replace a trouble tooth, this might be a fantastic way to keep your smile gorgeous and strong!
An Enamel Enhancement
One of the most popular cosmetic procedures is the process of porcelain veneers. This method uses a strong translucent form of ceramic to cover existing enamel damage or wear. Dating back to the Golden Age of Hollywood, this has become a common way to achieve your smile goals.
This process can help to address many differing issues related to the shape and the strength of your teeth. If you have chipped or broken a piece of your smile, this is a fantastic way to restore the location. Veneers work best when up to two-thirds of the tooth is missing. If more is necessary, then composite bonding material can help.
But even issues related to alignment often find a remedy with this process. Our skilled ceramicists work tirelessly to address small gaps and orientation when addressing your smile. This can pay off well in the long run!
ABOUT YOUR CERRITOS, CA, ORAL SURGEON:
Dr. Shawn Hofkes and the staff at Cerritos Dental Surgery are highly qualified to address complex issues, including those that require oral surgery to correct. To schedule an appointment or consultation with Dr. Hofkes, contact us today by calling 562-584-4082. We proudly welcome patients of all ages from Cerritos, CA, and all surrounding communities, such as Lakewood, Long Beach, Buena Park, and more.