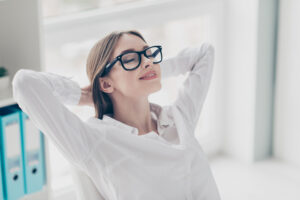 Cosmetic dentistry is a topic that may feel a little embarrassing for some. We have been conditioned to believe that the term refers to unnecessary procedures, rather than a serious health benefit. Patients might also be less likely to discuss the subject, either with their peers or even with trusted health professionals!
But it is important to maintain an open line of communication with your dental health care providers. By setting bold, yet achievable goals, you can take back control of your smile. Beyond that, many people have multiple concerns that they are looking to address. Today, your Cerritos, CA dentist invites you to open up about your desires for your smile future. It can make all the difference!
Health And Grace
Dentistry is a unique field due to its combination of medicine and style. For this reason, in many instances, it may be possible to improve the look of your smile while helping you to have a brighter oral health future. If you are in need of restoration in any regard, bring up the cosmetic concerns that have been nagging at you. You'd be surprised and information can always be helpful in regard to your health!
One example of this is through the installation of porcelain veneers. These thin coverings help you repair or enhance your natural enamel. If you have a broken or misshapen tooth, this may be a fantastic method of restoring your smile to a level even greater than where it was before! Many Hollywood actors, news anchors, or public officials tend to have this procedure, ans it allows you to dramatically improve your appearance.
Structural Concerns
Another area where the medical side of dentistry collides with the cosmetic arena is when you require the reparation of dental structure. Essentially, this is when your tooth has become too damaged or worn to be able to withstand the daily rigor of use.
Root canals are a very common procedure, for use when the interior of a tooth has developed a bacterial infection. This can be very helpful in relieving serious pain. But the extensive drilling and removal can leave the remainder too weak to stand without assistance.
In this instance, the most common solution is to use a dental crown to create a sturdy and reliable cap. This effectively replaces the tooth, without having to change the material below the gumline. But our crowns are incredibly lifelike and may help you even improve the look of your smile!
ABOUT YOUR CERRITOS, CA, ORAL SURGEON:
Dr. Shawn Hofkes and the staff at Cerritos Dental Surgery are highly qualified to address complex issues, including those that require oral surgery to correct. To schedule an appointment or consultation with Dr. Hofkes, contact us today by calling 562-584-4082. We proudly welcome patients of all ages from Cerritos, CA, and all surrounding communities, such as Lakewood, Long Beach, Buena Park, and more.