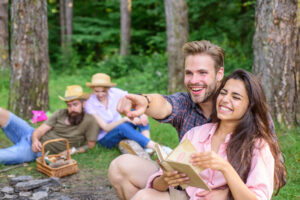 Dentistry is a very unique field of medicine, and one that encompasses both health and beauty simultaneously. For this reason, it is very important to have complete trust and faith in your trained oral health providers. It is also very helpful to feel comfortable in discussing both your concerns and your goals with them. This allows everyone involved to have as much information and so that your dentist can explain to you what is attainable. You might be surprised at the ways we can improve your smile!
For those patients who are looking to improve the quality of their smile's appearance, without sacrificing any aspect of their smile's strength and functionality. We understand that mentality and wish to ensure you that our highest priority at any point in time is the future of your oral health. Today, your Cerritos, CA dentist highlights some ways we can reach your cosmetic goal, while maintaining health and vigor!
A Refresh With Care
Teeth whitening is one of the most common forms of dental enhancement that exists. There are numerous over-the-counter options, from toothpastes and rinses to home whitening trays. While these can be effective, it is always helpful to have the experience and knowledge of a dentist alongside your treatment.
These forms of treatment can lead to increased sensitivity and a weakening of the enamel. This can further lead to an infection that may require a root canal surgery or even extraction. We gently lift years of stains from your enamel, while keeping a trained eye on your oral health future.
Alignment And Infection
Alignment concerns exist within most people, with cases ranging from mild inconveniences to medical necessities. But there is often a hesitance to seek treatment, and often that comes down to the hassle of traditional braces.
For teens and adults alike, the concept of broadcasting your oral health treatment may seem a little off-putting. Instead, they will opt to hide their condition. But with clear aligner technology, you may be able to improve your smile safely and gently without anyone else knowing! These are worn throughout most of the day, removing them for brushing and at meals. But since they are nearly invisible, you won't get any questions about the procedure, only the results!
Correcting alignment issues can have a benefit to your oral health, as well. When you develop hard to reach areas, you are unable to properly brush and floss them daily. Bacteria begin to grow at that location, creating highly acidic waste that eats away at the enamel. Clear aligners can allow you to properly maintain your existing tissue!
ABOUT YOUR CERRITOS, CA, ORAL SURGEON:
Dr. Shawn Hofkes and the staff at Cerritos Dental Surgery are highly qualified to address complex issues, including those that require oral surgery to correct. To schedule an appointment or consultation with Dr. Hofkes, contact us today by calling 562-584-4082. We proudly welcome patients of all ages from Cerritos, CA, and all surrounding communities, such as Lakewood, Long Beach, Buena Park, and more.