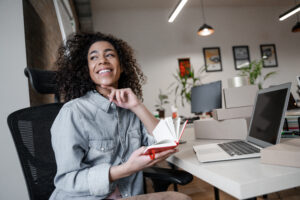 Teens and young adults are faced with a serious consideration in their oral health. Once it seems like things have settled down a little bit and you are finally becoming comfortable with your adult smile, something huge happens.
The development of your third set of molars, also known as your wisdom teeth, can lead to serious changes within your mouth. They are evolutionary holdovers and most of our mouths simply do not have room for them. Also, they tend to grow in ways that can overcrowd your mouth, wrecking your alignment and even cracking your enamel. Today, your Cerritos, CA dentist explains how regular imagery in the office can save you time and hassle in the long run. Wishing them away will not stop their development, so it is important to monitor their growth to extract them before they cause lasting damage to your gorgeous smile!
You Might Not Notice Them
One of the biggest ways you can stay on top of the development of your third set of molars is by setting regular appointments with a trained oral health professional for imagery. Digital x-rays can provide safe and effective looks into the bone of your jaw, and avoid harm before it has a chance to happen.
But often, patients will want to wait until they notice symptoms. This puts you at a disadvantage from the start. All dentistry related to that will have to be catching up to the development. If you would like it to be as if your wisdom teeth were simply never there, the best possibility in doing this is through a strict schedule of regular visits into the dental office. It might not seem like the most fun way to spend your time, but it will save you more in the future.
How Harmful Can It Be?
When the third molars grow, they often simply do not have the space within your head. When humans used to eat primarily raw meat, they required massive jaws with the strength to chew tougher material. But our faces have become slimmer over time, but we have not fully shed these last molars.
These can push your smile out of alignment. You may have recently finished an orthodontic procedure such as clear aligners, and this could undo all the work you've done. Do not let this effort go to waste. You may require new alignment procedures, or even jaw surgery if this becomes too severe.
It can also do serious damage to the strength of your enamel. This growth may lead to cracks or chips in your teeth, which may become infected. When this happens, you will most likely require a root canal!
ABOUT YOUR CERRITOS, CA, ORAL SURGEON:
Dr. Shawn Hofkes and the staff at Cerritos Dental Surgery are highly qualified to address complex issues, including those that require oral surgery to correct. To schedule an appointment or consultation with Dr. Hofkes, contact us today by calling 562-584-4082. We proudly welcome patients of all ages from Cerritos, CA, and all surrounding communities, such as Lakewood, Long Beach, Buena Park, and more.