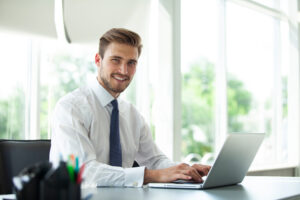 Everyone wants their smile to be as healthy and beautiful as it can be. Patients also may be concerned about issues such as durability and reliability. Just because we are making our smiles gorgeous does not mean that we can ignore the functional aspects of dentistry.
From the placement of porcelain veneers to a replacement using a dental implant, our goal is to create a smile solution for you that is built for the future. If you are on the younger side, but require a dental prosthetic solution, you can have faith that it will be a beloved part of your smile for years to come. Today, your Cerritos, CA dentist explains how our improvements are designed to last!
A Sturdy Replacement
If you have lost a tooth, or perhaps you are facing an extraction, you may be seeking a strong and functional prosthetic to replace it. The most advanced method is through the use of a dental implant with a titanium post. This material fuses with your own bone, growing together through a process known as osseointegration. Remarkably, your immune system protects this material as if it were your own, rather than attacking it as a foreign object!
The strength of this method is unparalleled. The first use of this was in 1965, and the very first one lasted the patient 40 years until she passed away. That is an amazing start to an incredible technology! Today, we have advanced using technology such as 3D printing to be able to bring you a spectacular custom smile solution!
A Speedy Rejuvenation
Another procedure that is popular with young professionals is teeth whitening. During your first two decades of adulthood, it is important to put your best self forward. Gentle whitening can address stains as they occur, and in combination with a strict oral hygiene regimen, and provide a great basis to keep your smile looking great!
Our same-day whitening can help to lift these stains and bring your smile back to life. And we keep your oral health in the front of our mind at all times, in order to avoid dentin sensitivity. This may be a great way to freshen up your smile without a very invasive surgery.
A Custom Smile
For those looking to make cosmetic improvements to their smile as a whole, it's nearly impossible to beat porcelain veneers. These use ceramic caps that are cemented onto your teeth. Essentially, these use this material to replace your enamel.
Due to this approach, we are able to have our skilled ceramicists carefully craft your smile's improvement. This means that all sorts of concerns can be remedied using this method. Chips, cracks, and wears are simply erased. But alongside this, alignment concerns may be addressed using the new prosthetics.
And these are designed to last for decades with appropriate care. The material is about as strong as our enamel, so of course you will still have to care for this new structure. But there is no radical change to the way you brush and floss.
ABOUT YOUR CERRITOS, CA, ORAL SURGEON:
Dr. Shawn Hofkes and the staff at Cerritos Dental Surgery are highly qualified to address complex issues, including those that require oral surgery to correct. To schedule an appointment or consultation with Dr. Hofkes, contact us today by calling 562-584-4082. We proudly welcome patients of all ages from Cerritos, CA, and all surrounding communities, such as Lakewood, Long Beach, Buena Park, and more.