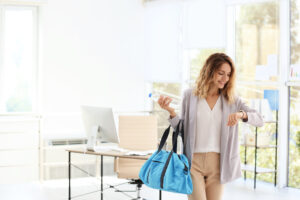 Many people shy away from cosmetic dental procedures on account of time and effort. For some, an abrupt change can expose the simple fact that you sought care. Often, people feel self-conscious letting others be aware of any cosmetic maneuver we may employ.
For others, the intrusive nature of some processes can make people hesitant about the possibility of a change. This can be understandable, as many patients do not even know where to start! They may have a feeling that their mouths can be neater and more hygienic. But they may not be able to put their finger exactly on what it is that they would alter.
For this reason, it is always important to have an open and honest discussion with your dental professional about your goals and possibilities. We are here to walk you through each step of the process, all while keeping your overall health in mind. Today, your Cerritos, CA dentist talks about some cosmetic procedures with lasting benefits that far outweight the time they take!
Chips And Wear
One fairly stress-free way of quickly improving the quality of your smile is through dental bonding. Compostie bonding is a form of tooth repair that includes building material at the site of a chip or special wear. Your dentist will match the shade of the resin to your appropriate smile coloration initially. Then the cleaned site is filled in using this material.
This is formed into the shape of your intact tooth, and smoothed out. A unique UV light is shown onto the area, which cures the resin into a fully hard and functional structure. After this, your dental professional will polish the tooth until it appears incredibly natural and functions well!
Coloration Touch-Ups
Teeth whitening is another procedure that can be light on your watch. If you have noticed that your smile is a little dull, or if you have lasting stains, this may be a fit for you in a time crunch.
Many things can lead to these stains. These include red wine, coffee, or even your everyday vegetables, and their remnants can stay for years to come. If you smoke or use another form of smokeless tobacco, this may be of particular concern to you, as well.
Be certain to discuss whitening prior to a restorative procedure such as composite bonding. The resin will not bleach in the same way that our natural enamel does. Typically, your dentist will want to achieve your ideal coloration prior to the placement of a prosthetic.
Call Us For More!
This is by no means an exhaustive list of ways we can improve your smile on a quick timeline. Give us a call and we would love to have you in for a consultation!
ABOUT YOUR CERRITOS, CA, ORAL SURGEON:
Dr. Shawn Hofkes and the staff at Cerritos Dental Surgery are highly qualified to address complex issues, including those that require oral surgery to correct. To schedule an appointment or consultation with Dr. Hofkes, contact us today by calling 562-584-4082. We proudly welcome patients of all ages from Cerritos, CA, and all surrounding communities, such as Lakewood, Long Beach, Buena Park, and more.