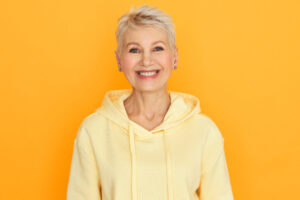 Our mouth experiences near constant trauma, as one of the most used areas of the body. This damage can be due to physical interactions, as everything from a car accident to a trip down the stairs might leave your smile in pieces. It also can be due to misalignment or overcrowding, possibly from the growth of wisdom teeth. Bacterial infections and even acids found in foods and our stomach can cause tooth decay and wear, as well.
So with this broad selection of possible ways to cause harm to our smiles, one of the most successful tools is through porcelain veneers. These durable, protective caps are made of strong ceramic, and can last for decades. And due to the custom nature of their design, they can offer an amazing array of different benefits that are unique to your smile and your health situation.
Today, your Cerritos, CA dentist writes about some of the ways that we have come to use porcelain veneers to restore and improve smiles. And to see if it might be a beautiful fit for you!
How Do They Work?
Porcelain veneers operate as a cap over the tooth and connect to existing biological structures. Beyond that, there is a broad amount of latitude given to skilled ceramicists in designing a solution for you.
Originally, a Hollywood dentist named Dr. Charles Pincus designed a prosthetic set of false fronts for an actor on a film set. This was never intended for daily or permanent use, but it worked well. This was in 1929, but a technology called etching 30 years later expanded its possibilities. Etching uses acids to create a prorous and uneven surface of the enamel, allowing for a strong adhesive bond with ceramic.
Since the 1980s, veneers have become an industry standard for many people, from actors to real estate agents and lawyers. Whenever a beautiful smile helps, you will find this technology. It is a very common procedure in cosmetic dentistry. This can also help restore damaged mouths, as well.
A Functional Prosthetic
Unfortunately, we do not grow new teeth if they are damaged. This means that one small slip can cause problems for the rest of your life. While we all try to maintain our existing smile as best we can, some of these concerns are out of our control.
Veneers are a fantastic solution for these people, as well. With the use of bonding, as well, we can build new structures down close to the gumline. This can help save your natural connection to your jaw, saving time and money in bone grafts and implants for a replacement. It can also help you avoid a root canal, if you recover pulp and root matter that is currently exposed.
ABOUT YOUR CERRITOS, CA, ORAL SURGEON:
Dr. Shawn Hofkes and the staff at Cerritos Dental Surgery are highly qualified to address complex issues, including those that require oral surgery to correct. To schedule an appointment or consultation with Dr. Hofkes, contact us today by calling 562-584-4082. We proudly welcome patients of all ages from Cerritos, CA, and all surrounding communities, such as Lakewood, Long Beach, Buena Park, and more.