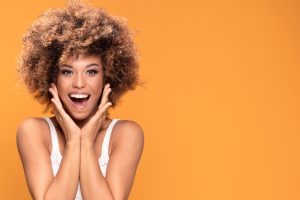 While you may not necessarily find yourself smiling the moment you realize it's time for a trip to your friendly dental surgery practice, we remind you that when you take a closer look at all that we offer, you just might feel a grin starting to form! Why is that? Well, to begin, remember that our Cerritos, CA team knows addressing smile concerns can cause patients to feel all sorts of emotions, from good, to not-so-great, to somewhere in between, which is why you can expect exceptionally gentle and compassionate care. Of course, we also provide options you may not have realized we offer but that will certainly prove to be a nice surprise!
We Provide Dental Sedation
Did you think that you would have to come in to receive dental surgery from our team without help from us in terms of feeling relaxed? Remember, your comfort is at the very top of our priority list because not only do we want you to have a wonderful experience but we also really want you to feel comfortable visiting us again in the future, should you require our care! Whether you simply deal with dental anxiety or you are receiving a particular procedure, keep in mind that we offer a variety of dental sedation options that we will select based on your unique needs.
You May Access Cosmetic Care With Us!
This one is smile-worthy, indeed! In addition to the fact that you can look forward to getting your smile back into exceptional health by visiting our dental surgery practice, we remind you that you can also make plans with us to improve the attractiveness of your smile. Take time to talk with our team about our cosmetic care options, such as teeth whitening, as you learn all about how we may make your smile even more beautiful.
Have An Emergency? We're Here For You!
While a dental emergency is certainly not something that is likely to bring a smile to your face, the realization that we offer emergency dental care is! Don't forget that when you're in need of help for your oral health and it's urgent, we are here to help you. Just get in touch with us ASAP.
Treat Your Whole Smile With Our Care
Remember that we offer more than you might imagine! Learn all about the comprehensive dental care we provide to our patients, from dental surgery to cosmetic care, by coming in for a visit! To schedule an appointment or consultation with Dr. Hofkes, contact us today by calling 562-584-4082. We proudly welcome patients of all ages from Cerritos, CA and all surrounding communities.