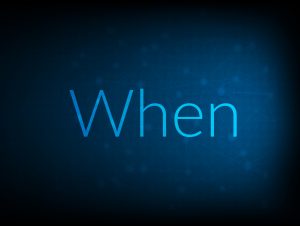 You might have a little knowledge in terms of what porcelain veneers can do for your smile. In short, you know that they can offer wondrous esthetic improvement, so your smile looks dramatically different in very little time! However, you may wonder if this is a good time for you to consider them. Of course, that depends on many factors, which our Cerritos, CA team will be happy to speak with you about at length! Today, let's just get started with the basics. For the full, in-depth detailed explanation, come in soon!
Your Consultation
As mentioned, there's some information we can provide for you that's universal in nature about porcelain veneer candidacy and when to select them for your smile. Then, there are all of those many details about whether now is a good time for you and your smile when veneers are on your mind. Of course, in order to find out the answers to this general question, you'll need to schedule a cosmetic consultation with us! Get answers to questions like how much veneers cost for your smile, whether they're the best selection for you, when you should consider placement, and more! We look forward to helping you beautify your smile.
General Candidacy Factors
As for whether or not you probably qualify at the moment for porcelain veneers, there are certainly some candidacy details that generally apply. Remember that it's always a case-by-case basis and we can often help you become a candidate. With that said:
You may receive veneers if you wish to place them over natural tissue
You're ready if your smile is in good health and you do not require restorative care
You are a good candidate if you want to make a variety of improvements to your smile's appearance
What You've Got Going On
Remember that if you're about to have teeth extracted or replaced, you're fixing existing teeth that require restorations, or otherwise, working porcelain veneers into your smile means working them into your long-term care plan! The goal is always to ensure your smile is healthy, complete, and that we provide treatments in an order that allows you to enjoy a uniform smile. As mentioned, seeing us for a consultation is the best way to begin. We can map out a comprehensive plan for you, so your smile is headed toward function, excellent health, and good looks!
See Our Team About Veneer Details
When porcelain veneers sound wonderful to you but you are well aware that it's time to gather up more information, we invite you to contact our team to schedule a cosmetic consultation! See us to learn more. To schedule an appointment or consultation with Dr. Hofkes, contact us today by calling 562-584-4082. We proudly welcome patients of all ages from Cerritos, CA and all surrounding communities.