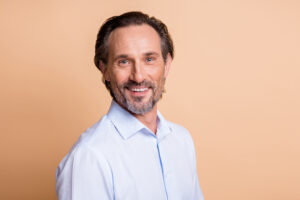 If you would like to improve the look of your smile, we offer cosmetic services that provide enticing benefits. Through cosmetic dentistry, you can increase your self confidence by focusing on this part of your appearance upon which others often focus. You do not have to allow staining or physical imperfections of the teeth hold you back any longer. Your Cerritos, CA dentist has years of experience practicing modern techniques to address your esthetic concerns with the quality of your teeth. In as little as a single visit, our remarkable cosmetic solutions can grant the results you desire!
Plan Your Cosmetic Improvement
To plan which procedures are best suited to improve your smile, you can schedule a visit with a member of our team. From the first consultation to your final treatment appointment, we provide a caring environment that prioritizes your comfort. During your initial meeting, we may take digital imagery that helps us plan your particular treatment and offer our advice on how to best enhance your appearance. Feel free to ask all questions you have about any procedure at this time. After exploring all of your options, we will schedule appointments to begin beautifying your smile!
Ceramic Crowns
If any of your teeth have become damaged or broken, ceramic dental crowns can greatly improve the beauty of your tooth. By sealing the injured structure completely above your gum, this service improves the health and function of your tooth at the same time as your cosmetic concern. Made from custom ceramic materials, the restoration is shaped and shaded to blend in naturally with your smile!
Teeth Whitening Solutions
If staining and yellowing of the teeth is beginning to affect your appearance, our teeth whitening solution can offer effective improvement. This procedure lifts blemishes from your enamel with the application of a strong and safe bleaching gel. As the process breaks up and erases your stains, you regain the original bright white look of your healthy teeth.
Porcelain Veneers
Porcelain veneers address multiple cosmetic concerns in a single solution. Made from a thin porcelain material, this restoration covers the front of individual teeth to hide imperfections. You can cover cracks, chips, or minor issues with spacing gaps. By addressing intrinsic discoloration problems, porcelain veneers are also a great alternative for patients who do not respond well to teeth whitening.
ABOUT YOUR CERRITOS, CA, ORAL SURGEON:
Dr. Shawn Hofkes and the staff at Cerritos Dental Surgery are highly qualified to address complex issues, including those that concern the beauty of your smile. To schedule an appointment or consultation with our team, contact us today by calling 562-584-4082. We proudly welcome patients of all ages from Cerritos, CA, and all surrounding communities, such as Lakewood, Long Beach, Buena Park, and more.