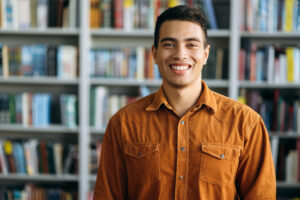 Patients from all backgrounds report wanting a smile that is a few shades more bright. Wanting your teeth to be whiter is a completely natural feeling, and one that is understandable given you only have one set of adult teeth. This is because over the years, common behaviors and foods can slowly contribute to wear and tear that leave our teeth slightly stained or yellow. The various things you consume contain a variety of colors that come into contact with your enamel. After a while, the discoloration you see in your smile can be significant.
While eating healthy and avoiding processed coloring may help, even natural foods are full of pigment that causes staining. Your Cerritos, CA dentist can offer advice on avoiding the staining of teeth and provide a whiter smile. We can also provide services such as teeth whitening solutions to help you lift stains out of your enamel when preventative efforts are not enough!
Stopping The Staining of Teeth
Because discoloration is associated with the breakdown of enamel, practicing proper oral hygiene efforts every single day will help keep the original color of your teeth. If you feel like skipping brushing, remember that over time each session you skip leaves the material that contributes to tooth decay on your teeth for hours at a time. Brushing allows you to remove material that would otherwise set in.

For those who ignore flossing, you leave food debris between your teeth that cannot be accessed by your toothbrush. If you do not like using traditional string floss, consider trying dental floss picks. Improving your adherence to a daily flossing routine can make a big difference in fighting staining.
Professionally Removing Stains
When discoloration has already taken hold on your teeth, you should seek the best methods to remove stains safely. Discussing your options with your dentist before attempting any at-home procedures can ensure you avoid harm to your smile. This includes various over the counter bleaching products because they may potentially threaten your enamel when used incorrectly.
To help whiten your teeth with professional supervision, we offer a whitening solution in a gel-based format. Our bleaching gel can gently break up and remove stains that have already set into your enamel while making your teeth shine more bright. With in-office consultation, we can customize the treatment to your condition and inspect its success at routine cleanings and examination.
Speak With Your Cerritos, CA Dentist To Help Whiten Your Teeth Today!
Practicing rigorous oral hygiene can help prevent unwanted staining of teeth. Although when brushing and flossing are not enough, cosmetic solutions can help improve the shade of your teeth to maintain a bright smile. To schedule an appointment, contact our Cerritos, CA dentist today by calling 562-584-4082. We proudly welcome patients of all ages from the surrounding communities of Lakewood, Long Beach, and Buena Park as well!