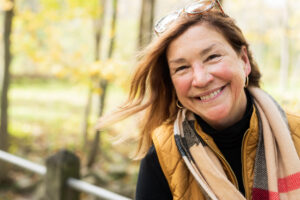 If you have recently lost one of your natural teeth, you should not wait to replace it. Left untreated, tooth loss can lead to a series of additional oral health problems such as further loss and an advanced appearance in your face. It can reduce your self-confidence as well whenever you hesitate to show off the gap in your smile. Fortunately, a sturdy replacement for your natural teeth exists. Your Cerritos, CA dentist's office offers placement of a dental implant that can secure your smile against future degradation from tooth loss. By receiving this oral surgery, an implant can prevent your neighboring teeth from drifting and provide critical support to your jawbone.
What Happens When You Lose A Tooth
When a tooth falls out of your mouth, the remaining teeth can begin to drift into the remaining gap. This can cause misalignment with your bite that increases the likelihood of tooth decay, periodontal disease, and can negatively affect your appearance. When your bite is out of order, chewing becomes uneven and can increase the risk of TMJ syndrome, a disorder of the temporomandibular joints. The portion of your jawbone under the gap may even begin to lose density. This is because a healthy tooth's roots stimulate the jaw with the force of your bite. When the root is missing, your brain stops receiving the signal to send important nutrients to maintain jawbone health. The lack of density can lead to a prematurely aged appearance as your cheeks sink in and can even lead to further tooth loss as remaining members lose the bone that hold them in place! This is why you should seek restoration for your missing tooth at your earliest convenience.
Placing A Dental Implant
To determine if a dental implant is a suitable restoration for your smile, we will perform a comprehensive examination of your mouth. When we suggest performing this procedure, we will first insert a titanium post into your jawbone. As your body heals from surgery, oral tissues fuse to the post to secure it for years to come inside your jaw. The post allows us to attach a restoration to an abutment at the end of your post. A dental crown can replace an individual lost tooth and a partial or full set of dentures may be more suitable for a patient with multiple lost teeth. Your prosthetic will imitate a natural appearance while returning your ability to comfortably bite and transfer force into your jaw.
Talk To Your Cerritos, CA Dentist Office About Replacing A Lost Tooth With A Dental Implant!
Losing one of your teeth threatens the health of your mouth when left untreated. A dental implant can secure the health of your jaw and allow for the placement of a prosthetic to return your bite. For more information on this treatment, contact your Cerritos, CA dentist's office at 562-584-4082. We serve patients from all surrounding communities such as Lakewood, Long Beach, and Buena Park as well.