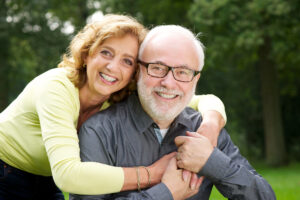 What has tooth loss done to your quality of life? For many, this is an issue that leads to immediate embarrassment, as it can leave you with a significant smile flaw. Even if your gap is in an area that is harder to see, the problem will impact your ability to bite and chew food, and it can create complications in how you speak. There are even concerns that the issue will lead to new difficulties, such as the loss of more teeth or poor jaw alignment. Fortunately, these different issues are prevented when the right restorative care is provided. Our Cerritos, CA dentist's office can provide support with a dental implant-held appliance so that you are not impacted by difficulties with tooth loss!
Why Tooth Loss Is Regarded As A Serious Concern
There is more to tooth loss than just cosmetic trouble. Of course, a visible gap can certainly be cause for concern. What you should know is that even if your gap is hard for others to see, you should not assume that you have less to worry about from the issue. After all, neighboring teeth have less support, which means they are more likely to loosen and eventually become lost. There are additional concerns, as you can experience trouble with persistent jaw pain and stiffness due to a compromised bite function. Over time, awkward movement to avoid putting pressure at the site of tooth loss can interfere with dental movement and lead to persistent aches and pains.
How Implant Dentistry Addresses Different Degrees Of Tooth Loss
Through implant dentistry, we are able to replace your lost tooth with a prosthetic that is held in position with a small implant post. The placement procedure will see the implant set directly in your jawbone at the site where your lost roots were once housed. After you heal from this process, you can have a custom appliance set to close the gap in your smile. In addition to matching your healthy teeth visually to restore your smile, the right restoration can offer important bite support.
Dealing With The Loss Of Jawbone Density After Tooth Loss
When you bite and chew food, your teeth roots stimulate surrounding jawbone tissues, which signals for your body to deliver nutrients to the bone. Losing teeth means losing this stimulation, which means tissue density loss is something to watch out for. Fortunately, through implant placement and restoration, we can bring it back and protect from this. Patients who have already experienced a worrying loss of density can benefit from bone grafting treatment.
Talk To Your Cerritos, CA Dentist About Implant Dentistry!
If you would like to find out more about implant dentistry and its benefits for your health and appearance, please call Cerritos Dental Surgery in Cerritos, CA at (562)584-4082!