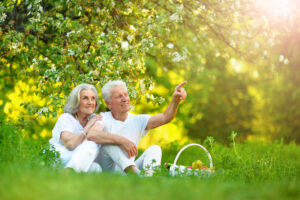 As technology evolves, we are seeing new and creative uses for implant technology. From single-tooth replacements to implant-supported dentures, there is a wide variety of options available to you and your smile.
Not only are price points stabilizing, giving patients a more consistent gauge on their possibilities, but the development of new techniques including CAD, or computer-aided design, are leading to new innovations daily in creating custom crowns and implants. Simultaneously, our ability to 3D print materials has never been stronger. These two, in conjunction, are giving us our strongest ability to give you the smile of your dreams!
Today, your Cerritos, CA dentist explains why now is a fantastic time for you to plan your dental implant solution. And how these technologies are allowing you to have a lasting foundation for your oral health!
A Custom Solution
One of the best benefits of a dental implant procedure is growing rapidly. We are talking, of course, about customization. Previously, production either required a skilled technician or the use of a molded product that could be used in many instances. Because of this, dentists were limited in what they could or could not repair.
But now due to new technologies, we are creating new smiles that can be entirely imagined. This means that design can happen on a much quicker timeline than ever before, meaning that individual solutions can be created for the client.
A bespoke set of teeth could do wonders for any mouth, and eliminate multiple issues simultaneously. For instance, a 3D printed implant or veneer could adjust alignment concerns. We are able to create the most realistic looking replacements that we have ever been able to make, for an everyday client. Just a few years ago, that level of personalization was unthinkable at the cost.
More Durable Than Ever
Alongside our development of new technologies in the creation of prosthetics is our knowledge of successful implantation and osseointegration. Our bodies interconnect easily with titanium, so much so that your body does not produce an immune response to its presence within bone. We have now shown that these titanium posts are intended for a lifetime of wear. This peace of mind can mean wonders for many patients.
When used in the replacement of limbs, osseointegration has shown to even produce a new form of touch. This is through the vibration as it connects to your bone. That level of conntection between your body and a lifeless material is amazing!
ABOUT YOUR CERRITOS, CA, ORAL SURGEON:
Dr. Shawn Hofkes and the staff at Cerritos Dental Surgery are highly qualified to address complex issues, including those that require oral surgery to correct. To schedule an appointment or consultation with Dr. Hofkes, contact us today by calling 562-584-4082. We proudly welcome patients of all ages from Cerritos, CA, and all surrounding communities, such as Lakewood, Long Beach, Buena Park, and more.