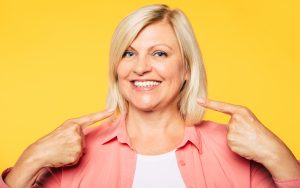 Dental implant surgery is one of the most incredible prosthetic capabilities of modern dentistry. Using dental implants, your dentist can rebuild your smile and give you the kind of bite strength you enjoyed with healthy natural teeth. However, dental implants are also more involved, invasive procedure than other prosthetic options. For that reason, it's good to know what to expect before the treatment. You'll want to discuss all of your options with your dentist before treatment, but here is an introduction to what you can expect from dental implants.
Dental Implants Require Surgery
Compared to other dental prosthetic treatment options, dental implants are more invasive. That's because your dental implants have to be surgically set directly into your jawbone. As part of that surgery, you will receive a local anesthetic at the site(s) of your surgery. Then, your surgeon will insert titanium posts into your jawbone to replace your missing teeth. Given time, your jawbone will heal and fuse with the dental implant, creating a strong base for your prosthetic. After recovery (typically 2-4 months), a dental crown will be added to the top of the implant to complete the prosthetic.
Make Sure You Are Healthy Enough for Dental Implants
Before you move forward with dental implant surgery, your surgeon will want to make sure that you are healthy enough for dental implants. Your general health may determine the recovery time after surgery, so it's an important factor to consider. Additionally, since your jawbone is the site of the surgery, your surgeon will want to make sure that this bone is healthy enough for the procedure. A weakened jawbone may not be able to support dental implants. In these cases, a prosthetic like a dental bridge may work better.
The Applications and Benefits of Dental Implants Are Incredible
No other dental prosthetic creates an experience that comes as close to replicating a natural tooth. Dental implants are free-standing, so they don't rely on adhesive or the strength of other teeth to work. They're also fused to your jawbone, just like a natural tooth. This gives you the bite power and esthetic of a natural tooth. If the recovery time for implant surgery is acceptable to you, the prosthetic fits your budget, and your overall health is in good condition, then dental implants are the superior prosthetic dentistry option.
Receive Your Dental Implants from Cerritos Dental Surgery
The placement and angle of your dental implants matter. Working with an experienced oral surgeon who utilizes modern imaging technology will give you a positive outcome after your procedure. Dr. Hofkes has the knowledge and experience that you want from your oral surgeon. To schedule a dental implant consultation, contact Cerritos Dental Surgery in Cerritos, CA at 562-584-4082.