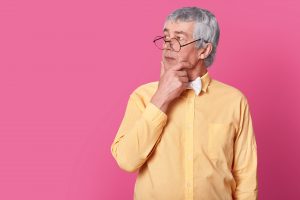 When a person experiences tooth loss, their confidence can suffer because they are unhappy with their smile. While the cosmetic issues resulting from tooth loss can be serious, you should also be worried about the functional impact this problem can have. When even one tooth is lost, it can become more difficult for you to bite and chew, or even speak! If no effort is taken to restore your smile, your compromised bite can end up putting strain on your jaw joints and muscles, or wearing down remaining teeth that have to absorb more friction from basic dental functions. At our Cerritos, CA dental surgery practice, we can discuss the advantages of having a custom prosthetic restoration crafted and secured with a dental implant. This can give you more confidence in your smile, and it can allow you to return to a more natural dental function.
Dental Implants Offer Functional Support, And Protection For Your Jawbone
With a dental implant in place, your restoration can remain comfortable and secure, even as you apply pressure with it by biting and chewing. That functional advantage is useful because it ensures you can maintain a natural bite – changing your bite can lead to discomfort, and the overuse of certain teeth. In the long term, this support even benefits your jawbone, as implant imitate the stimulation that a tooth's roots will provide over time. That stimulation tells your body to deliver nutrients to the bone, which protects you against jawbone deterioration.
You Can Count On Implants To Hold A Larger Restoration In Place
As you look into dental implants, you can find that they are good for more than just individual tooth restorations. You can also rely on multiple implants to hold a larger appliance, like a denture, in position. That can make you more comfortable with your larger restoration, and ensure that it has more functional value. It is important to confirm that your jawbone is healthy enough to support a larger implant-held restoration. In some cases, it may be necessary to plan a jawbone graft to ensure you have enough mass to make a successful placement possible.
A Dental Bridge Can Provide Permanent Support Without An Implant
If you want to enjoy a less involved approach to restoring your smile, you do have the option of replacing a tooth with a dental bridge. Instead of using an implant to permanently hold an artificial tooth, you can receive a dental bridge that is held in place by a pair of crowns. This can be ideal for people who are trying to avoid oral surgery, and for those who are concerned about the condition of their jawbone.
Discuss The Benefits Of Dental Implants At Cerritos Dental Surgery!
At Cerritos Dental Surgery, we are prepared to help individuals who want to have their full smile restored! To find out more, or to arrange a consultation with Dr. Hofkes, contact us today by calling 562-584-4082.