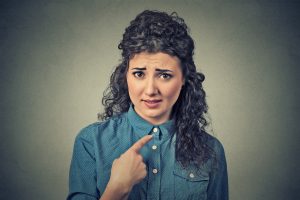 You may have some very clear ideas about tooth loss and the types or groups of people it impacts. You may guess that only people in their golden years deal with the loss of teeth and the need for replacements. You may assume that the main time this type of serious oral health concern occurs is when someone completely neglects dental care altogether. The interesting fact that you may be completely overlooking, however? It can happen to anyone (which means, even you!). Not completely buying it but you're open to the details? Our Cerritos, CA team would be more than happy to offer you important clarification (and, remember, we offer care for missing teeth, too, should you need it!).
People Who Care For Their Smiles!
You can take the absolute best care of your smile and still end up with tooth loss! Are you much less likely to end up losing teeth and needing replacement teeth, if you're quite dedicated to your smile care? Of course. However, we remind patients that it is still always possible (even if it's not probable) to end up with an unexpected injury (such as from tripping and falling) that can lead to the dislodging of a tooth. Fortunately, if something like this ever impacts you, we offer emergency dental care, so call us!
Those Who Don't Care For Their Smiles
As you may have guessed, if you don't take good care of your smile, then of course, there's a greater chance that tooth loss will impact you. Remember that damage generally leads to even more damage, so whether you're dealing with erosion, a cavity, infection, gum problems, etc., you need to take care of it ASAP. Otherwise, damage can worsen until you end up with missing teeth!
Individuals Of Any Age!
Age doesn't connect directly with tooth loss. Individuals of any age can be affected!
Those Already Missing Teeth
If you are already missing some of your teeth, you may feel as though you're through with tooth loss! However, it's still possible to lose additional teeth. If you have not replaced those teeth with dental implants (which help protect your jaw from deterioration), then you may be more likely to lose additional teeth in the future. Remember: Meet with us to determine the best way to protect your smile into the future and you can enjoy keeping your grin in wonderful condition!
Protect Yourself From Tooth Loss
Remember that you can protect your smile from tooth loss and you may address missing teeth with our care should you lose teeth! Seek our services for whatever it is your smile requires and we will offer our comprehensive care! To schedule an appointment or consultation with Dr. Hofkes, contact us today by calling 562-584-4082. We proudly welcome patients of all ages from Cerritos, CA and all surrounding communities.