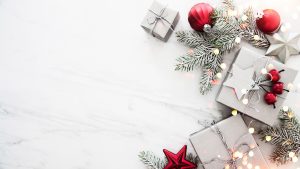 The winter holidays are a time for fun, a time for gift giving, for gathering, for parties, and more! With that said, if our Cerritos, CA team were to ask you to come up with a list of the top 50 things the holidays mean to you, we have a sneaking suspicion your list might not include dental surgery. That's perfectly fine! However, we do want to remind you that it should still be something you remember to consider. This time of year often makes for additional room in schedules, it's the countdown to the end of the current set of 12 months, and more. So, let's discuss what makes holiday time something to make use of for your smile!
Use Your Insurance Benefits!
It's easy to forget about dental insurance, when you have a lot of other things on your mind. That's why we offer you this helpful reminder for holiday time: It's the end of the year. The final handful of months! This means any coverage you can apply to the health of your smile through dental surgery or otherwise is about to end (and begin anew) with the New Year. So, take a look through the particulars to see if there's anything you'll be sorry to have missed in 2020, so you can instead feel proud to use it in 2019.
Use The Time For Your Kids' Needs
We like to provide reminders on a yearly basis about your kids! When they're old enough for wisdom teeth removal, it's a dental surgery treatment to strongly consider (particularly if your children's third molars are possibly problematic). The time off that occurs throughout the holiday time of year often makes setting up such care much easier than when school is in session! Give us a call soon if you think it may be time to set up wisdom tooth extractions (or a visit to check in on the status of those teeth).
Finally Schedule That Consultation!
Not sure what you need but you have been meaning to come in? Now, you realize that it's almost 2020 and you meant to get this taken care of at the beginning of this year! No problem. You've got a few months left with which to get going on learning more in terms of the dental surgery you may need for an improved smile. All it takes is picking up that phone, dialing our practice up, and scheduling the visit! We look forward to seeing you!
Make Excellent Use Of The Holidays
Get your smile into wonderful condition, set up the visits you've been meaning to schedule, and make the best use of your time before the New Year arrives! Call us today to get started with better oral health. To schedule an appointment or consultation with Dr. Hofkes, contact us today by calling 562-584-4082. We proudly welcome patients of all ages from Cerritos, CA and all surrounding communities.