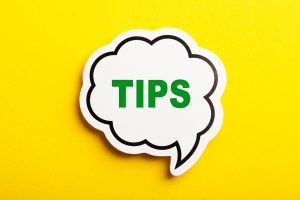 When you realize that the top item on your to-do list is visiting our Cerritos, CA team for dental surgery, you may find yourself wondering what it's going to be like. In fact, you may find yourself wondering an awful lot of things, none of which you can quite come up with an answer to. Fortunately, gaining a comfort level with our practice before you even walk through our doors is easy to do (and you can very easily feel even more comfortable, once you visit us). How to get started? Allow us to provide you with some helpful tips!
Check Out Our Patient Gallery!
It's one thing to hear about the dental surgery that we offer, as you try to visualize the start and finish of an experience you might have with receiving care from our team. It's quite another to actually see a before and after from actual patients of our practice. To help you gain a comfort level with coming in for the dental surgery that you need, whether it's receiving dental implants or otherwise, we invite you to take a look through our smile gallery! You will see some of the care that other patients, just like you, have enjoyed!
Become Familiar With Our Financing
There are priorities, of course, which you feel compelled to address because it's extremely important that you protect your oral health right now and in the future. However, that doesn't make a difference in terms of your budget. Fortunately, rather than feeling stressed about needing dental surgery, we do our best to help you feel comfortable in terms of any required financial investment. Consider our financing options, so you can get to know the different means through which we help make the care you require affordable.
Consider Your Sedation Options
Comfort! When you think about the way you are going to feel physically, you may shudder a bit. We understand. Even though you may have heard from our team and others over and over that dental surgery will be perfectly comfortable, dental anxiety often still comes into play. Remember: We offer sedation options, so you can look forward to true relaxation.
Take A Stroll Through Our Site!
Looking for additional details? Check out our website, which offers you a thorough, introductory look at all that we offer.
Feel Confident About Visiting Our Compassionate Team
We remind you to learn more about our dental surgery practice, the compassionate dental care we practice, and more, by coming in for an initial consultation. Simply take time to get to know us, as you gain a comfort level! To schedule an appointment or consultation with Dr. Hofkes, contact us today by calling 562-584-4082. We proudly welcome patients of all ages from Cerritos, CA and all surrounding communities.