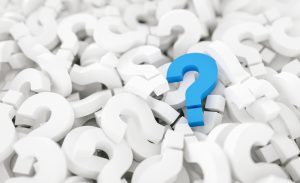 You may suddenly realize you're not really sure what to bring to our attention at our Cerritos, CA practice. Of course, you are well aware that when you come in, you will be seeing a dental surgeon. However, whether this is your first experience with a dental surgery practice or you are feeling a bit uneasy about the changes you're experiencing with your oral health, we recognize that it can cause you to feel somewhat shy about the inquiries you may have. Consider the types of topics that come up consistently for us (and always feel welcome to call no matter what!).
What Do I Do About My Wisdom Teeth?
Yep, if you are curious about what to do for your wisdom teeth, we remind you that you have come to the right place if you are planning on visiting our team! We look forward to helping you with this very important and often confusing topic. Consider the fact that most people have a question or two about their wisdom teeth (also called third molars) at some point in their lives. While it's possible that yours are absolutely healthy and do not require removal, it's more likely that you may deal with complications and may prefer to have these often difficult teeth extracted. All it takes to find out more is a trip to our practice and bringing up your questions!
What's This Sore?
There's something about ending up with a sore that impacts your oral health that can cause you to want to hide out. However, our team hopes you will remember that we offer oral pathology services at our practice not because it's uncommon for patients to develop changes, sores, ulcers, and more but because this is actually a frequent topic of concern. When you recognize any new symptom (or ongoing symptom), it's to your benefit to bring it to our attention! It may be something that will heal on its own or it may be an issue that requires our care (and remember, the sooner you receive professional care, the better).
How Should I Replace My Missing Tooth?
You could feel exceptionally upset about a missing tooth but still find that you're not sure what to do about it, which can cause you to avoid the topic altogether. Of course, our suggestion is to very quickly bring this to your dental surgeon's attention. Why, you ask? Well, because dealing with a missing tooth is nothing new. In fact, this is common, too! We offer a variety of solutions to put your smile back together, so it's complete, lovely, and works just like it used to. See us soon to learn about bridges, dental implants, and more!
Can You Help Me…Immediately?
Call us for emergency care. We're here!
Bring Us Your Dental Surgery Questions
Remember that our dental surgery team is here to take your call and to see you for whatever concern you have in terms of your oral health! Contact us for a regular visit or emergency appointment by calling! To schedule an appointment or consultation with Dr. Hofkes, contact us today by calling 562-584-4082. We proudly welcome patients of all ages from Cerritos, CA, and all surrounding communities.