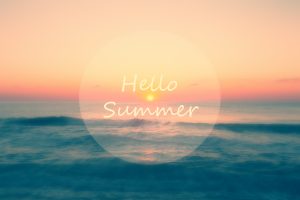 We have arrived in June, which means as your eyes land on the June 21st cell of your calendar, it marks the beginning of summer! The warmest season of the year is about to begin and our Cerritos, CA team wonders: Have you taken any time to consider what you might want to accomplish for your smile between now and the time that fall arrives? You've got until the second half of September, which is a pretty nice bit of time! Let's talk about some smile care details to get started on ASAP, so you can welcome in autumn with a big (healthy, beautiful) smile!
Complete Your Smile Before Autumn!
The idea of going month after month with missing teeth is probably not something that brings a smile to your face. However, the idea of getting going with a plan that will ensure you have your smile completed before autumn arrives? Well, that's a very nice thing to think about. Remember that when you want a quick way to address missing teeth, a dental bridge may provide you with what you're looking for. Or, you may take a bit longer as you choose the path that includes dental implants. Whatever your plan, getting it started ASAP will mean you will have accomplished quite a lot within just one season, as you're headed back to life with a smile that's not causing you any stress.
Make That Grin Look Amazing Over Summer
While the issues you're having with the way your smile looks may cause you to think you're looking down a long road toward improvement, we happily remind you that cosmetic smile care is quite powerful! For instance, if you're embarrassed by your discolored smile and wish it didn't look so yellow or dim, you can see serious improvement by visiting us for teeth whitening this summer! Feeling a little worried because you're getting sidetracked by more than simple discoloration when you take a glance at your reflection? No problem! We offer porcelain veneers, as well, which can provide you with a complete smile makeover!
Take Care Of Those Details You've Been Avoiding
Have you been hiding out and not scheduling that wisdom teeth removal you need? Do you need a beautiful crown for a damaged tooth but we have yet to see you? Don't wait another moment (and especially not another season!). See us this summer for your every smile care need!
Set Up A Summer Smile Visit Soon
Take a moment to contact our team within the next few days, so you have an early summer visit on the books. Let us know what you would like to accomplish by fall, so we may help you! To schedule an appointment or consultation with Dr. Hofkes, contact us today by calling 562-584-4082. We proudly welcome patients of all ages from Cerritos, CA, and all surrounding communities.