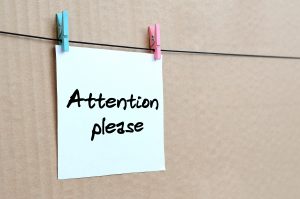 Have you ever considered dental implants for your missing teeth? Is this news to you because though you have heard of implants before, you never really knew what they were, so you never thought about selecting them for yourself? Whether you are new to tooth loss or you have been wearing a traditional prosthetic for some time and are considering a change, we remind you that giving them your undivided attention for a bit may offer you some serious enlightenment! Gather up compelling new information by visiting our Cerritos, CA team, so you can feel certain you're giving yourself access to all smile completion options!
What Are They?
There's quite a lot that can be said about dental implants and what they are. However, to get started, let's stick with the basics. Remember, when you lose a tooth, you lose an entire tooth. That includes your roots (which are housed beneath your gum tissue and within your jawbone). Most prosthetics replace only the part that you can see, which is your tooth's crown. When you choose implants, however, the implant is a titanium post that is safe for your body's tissues. It's inserted surgically into your jawbone. Think of it as a root replacement that will support the rest of your tooth replacement (called a restoration).
Do They Work For All Tooth Loss Concerns?
If you qualify for implantation surgery, then generally speaking, there isn't a tooth loss pattern (or number of missing teeth) out there that we cannot address with dental implants. Remember that the implants are just the posts replacing your roots. As for how we replace the rest of your missing tooth (the part above your gum tissue), we can replace teeth one by one with implants and crowns. Or, we may replace multiple teeth all at once by having implants support a partial, bridge, or denture!
How Can I Find Out More?
We know that this is all brand new information and we also recognize that you may decide you really want dental implants or that you're not interested! So, when you are simply curious about them, we encourage you to schedule a consultation with us. You'll enjoy a quick yet thorough view into this tooth replacement treatment, so you can decide whether moving forward may suit you!
Visit Our Team To Learn About Implants
Give some of your undivided attention to dental implants if you feel ready to take every last tooth replacement option into consideration for yourself! We look forward to seeing you for an educational visit! To schedule an appointment or consultation with Dr. Hofkes, contact us today by calling 562-584-4082. We proudly welcome patients of all ages from Cerritos, CA, and all surrounding communities.