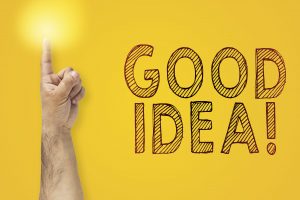 You might love the idea of replacing your older dental crowns (possibly metal crowns) with new ceramic crowns! However, that may be as far as the thought goes until you realize you're not sure if it's a good idea to do so. You may even wonder whether we will be on board with this plan. Of course, our Cerritos, CA team thinks it's a fantastic idea to replace older restorations with those composed of new, lifelike materials. If you're itching for some compelling reasons to follow through and trust your instincts, we are happy to help.#1:
#1: It's Damaged
We remind patients that any type of damaged dental work can be bad news for one's smile. When you're dealing with a damaged crown, there are multiple reasons to replace it (and, why not replace it with a beautiful ceramic crown, while you're at it?), including:
Damaged dental work can alter your bite, thereby leading to issues like jaw strain and bruxism
Damage can make it feel more difficult to chew your food, which negatively impacts your daily quality of life
A damaged crown may leave openings into which bacteria may enter, resulting in decay or infection
#2: It Isn't Very Attractive
If you are feeling dissatisfied with your dental crown because it is made of metal or because your crown is old and weathered, you may replace the crown with beautiful, natural looking results.
#3: You Aren't In Love With Your Metal Restorations
One of the reasons that patients may choose to switch from metal restorations to lifelike materials? They aren't too thrilled with some of the side effects that come with relying on metal to restore their tooth! Ceramic and metal have very different properties, of course, and you may find that you prefer the benefits of a ceramic crown as a result of one or more of the following:
Metal crowns are amazing conductors of thermal energy, meaning they heat up when you eat warm foods and they get cold when you eat cold foods, which can lead to discomfort
You may have a sensitivity to metal and, as a result, prefer not to have it in your mouth
Since metal is so visible, you may always be reminded (when you see your smile) of your past oral health issues and would prefer to simply see a healthy grin in the mirror!
Replace Old Metal Crowns With New Ceramic Ones!
When you have old metal crowns that you would like to replace for any reason at all, we suggest you contact our team to learn more about ceramic crowns. We will be happy to help you improve your smile! To schedule an appointment or consultation with Dr. Hofkes, contact us today by calling 562-584-4082. We proudly welcome patients of all ages from Cerritos, CA, and all surrounding communities.