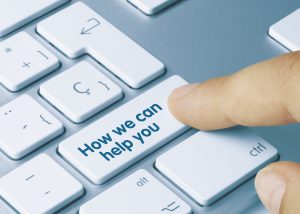 When you're looking at your smile in the mirror, what are some of the first things you notice? Do you recognize that instead of enjoying a smile full of teeth that rest flush next to one another, you have some little spaces? Maybe there's one prominent gap. Perhaps you see spaces because there really are complete spaces where teeth used to rest (because you have experienced tooth loss). Whatever the case, you don't need to live with this, our Cerritos, CA team can most certainly help, and there are reasons we are happy to close those spaces with dental care. Learn more!
Why Say Goodbye To Spaces?
If you have cosmetic spaces, which means you have little gaps between teeth that you find unsightly, one good reason to close them is simply to improve your confidence. Why not feel wonderful about how you look? Then, of course, there's the fact that spacing can cause challenging and not-so-effective hygiene because these areas become hard to keep clean. On the other hand, if the space is the result of a missing tooth, then this affects your oral health. You need each and every one of your teeth, without them you again face hygiene challenges, your teeth may shift out of alignment, you may develop bite problems, and more. So, treating this concern with our dental care is best!
Closing Cosmetic Spaces
If you have a space (or many) in your smile that is causing you to feel upset about your grin's appearance, talk with us about cosmetic dental care. You will be pleased to learn that with the placement of our fully customizable porcelain veneers, you can accomplish just about anything you'd ever hope to accomplish for your smile improvement, while we ensure the finished result is a smile with teeth that appear flush. Learn more by scheduling a consultation!
Closing Spaces Due To Tooth Loss
When it's tooth loss that is causing the spacing in your mouth, you need tooth replacement. This can come in different forms. You may prefer a traditional prosthetic like a dental bridge. Or, you might want a dental implant to support your restoration. Whatever the case, we strongly suggest you visit us as soon as you can, so we may help you get your complete, healthy, and functional smile back in working order just as soon as possible.
Fix Smile Spacing With Our Care
Take advantage of our dental care if you are suffering from esthetic problems with smile spacing or with tooth loss. Remember that our team provides you with cosmetic care, as well as prosthetic dentistry, for lovely results. To schedule an appointment or consultation with Dr. Hofkes, contact us today by calling 562-584-4082. We proudly welcome patients of all ages from Cerritos, CA, and all surrounding communities, such as Lakewood, Long Beach, Buena Park, and more.