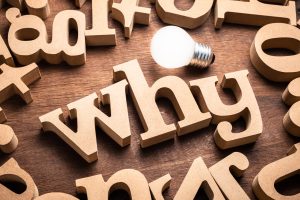 You have certainly heard that when you choose dental implants for your smile after tooth loss, you're making a smart decision. You know that they are often touted as the more luxurious and exceptional of your prosthetic dentistry options, as you hear about them or discuss them with friends. However, since you know that any prosthetic device will replace your teeth, you might find yourself feeling curious and asking: What makes implants such a solid selection? Our Cerritos, CA team thinks it will help you to take a quick spin through the unique advantages you can expect, so you begin to see what often makes them a standout solution.
You Can't Get Better Stability
When you line out all of your options for tooth replacement, from the traditional side of prosthetic care to the side that includes support from dental implants, one thing is always going to be true. You get the greatest stability from implants. Yes, a dental bridge is secured in place with your remaining teeth. However, there's no replacement of your roots with this solution. Then, there are traditional dentures, which are removable. When you rely on any type of restoration that is supported by implants, these biocompatible posts are inserted into jaw tissue, bond with that tissue, and become immovable. As a result, the prosthetic that relies on them is not going to budge, nor will it damage any natural tissues in your mouth.
They Make Daily And Long-Term Maintenance Very Easy
Of course, you may not realize it right away, but we remind you that maintaining a smile with dental implants is surprisingly easy to do. Think about your tooth roots, which implants replace. Do you do anything specifically to them to keep them healthy? Nope. Instead you keep your smile healthy, which in turn protects them. So, this aspect of your dental care will remain the same when you select implants (and restorations, as well, simply require the same care). There are no additional accessories or approaches to cleansing or upkeep needed.
Implants Act As More Than Placeholders
We want you to remember that dental implants actually do much more than simply allow a restoration to replace the visible part of a missing teeth. By replacing roots, implants protect your jaw tissue from deterioration (which protects your youthful appearance and keeps your smile from changing shape). You also avoid the potential for misalignment that accompanies tooth loss. In short, implants help to preserve your smile, its health, and its beauty.
Consider Dental Implant Benefits
Spend some time discussing dental implants with our team, so you can quickly remember what makes them so beneficial for patients. Ask questions and feel confident moving ahead with your tooth replacement plans! To schedule an appointment or consultation with Dr. Hofkes, contact us today by calling 562-584-4082. We proudly welcome patients of all ages from Cerritos, CA, and all surrounding communities.