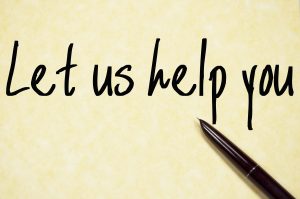 You will hear this from our Cerritos, CA team quite frequently! When you have a problem with your oral health, of course, there are so many paths you might take in terms of your response. However, the path we always suggest you take is allowing us to repair it. Before you make any assumptions about what's happening, what you might require, how serious it may be, and more, you should hand your concerns over to us by coming in. It sounds easy … because it is!
Please, Call Us
We know that it's very common to feel as though you should do a bunch of legwork before calling our practice. You may get it into your head that when we hear from you, you should already have some guesses about what's going on with your oral health, which treatments you're thinking will work best for you, and more. However, all you really need to know is that you need our help. Beyond that, don't forget that sometimes, trying too hard to research and diagnose yourself can actually be more stress than it's worth, so why not simply wait to see our team?
Keep An Open Mind
When you decide ahead of time that you have to hear that your smile is healthy and that everything is okay, it can be a bit emotionally devastating to hear you have an oral health concern that requires care. However, if ahead of time you decide to keep an open mind and to visit us with a positive outlook, it's easy. We'll offer a diagnosis and tell you how we can repair your smile, you can receive necessary treatment, and all is well. See what we mean?
Consider New Information
It's easy to come up with logical reasons you don't necessarily need our help with repairing your oral health but we remind you that logic and reality don't always line up when it comes to your dental health knowledge. So, be ready to consider new information. Maybe you think tooth loss is purely esthetic until we explain that you need replacements to protect your dental health. When you're open to new education, you're open to even better smile care that we are more than happy to provide!
Let Us Repair Your Smile
When you are having trouble with your oral health, we invite you to sidestep the stress, uncertainty, and more that comes with smile-related concerns and to instead, simply come in for a visit with us! To schedule an appointment or consultation with Dr. Hofkes, contact us today by calling 562-584-4082. We proudly welcome patients of all ages from Cerritos, CA, and all surrounding communities.